Which Segway Tours can you Enjoy in Austin, TX?
Posted by Shawn Culhane on Friday, July 10, 2015 at 2:24 PM
By Shawn Culhane / July 10, 2015
Comment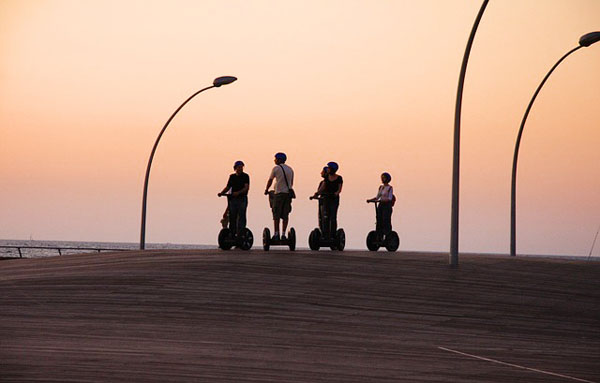 Ever head of Segway? Put it simply, Segway is basically a battery powered vehicle consists of two wheels that is able to balance by itself without human intervention. The rider only needs to shift their body weight forward to move the vehicle while doing the otherwise to move backward.
If riding a Segway sounds like fun, you should try one of the top 3 Segway tours currently available in Austin, TX. Any of these tours will take you around the most popular spots in the city.
Austin Segway Tours by Gliding Revolution
If you have no past experience in riding Segway, do not be afraid! The friendly tour guides in Gliding Revolution will teach you the easiest way to control it before sending you out for the tours.
Gliding Revolution provides tour from 6th street to the State Capitol with an informative tour guide explaining all the details of the historic places along the way. If you feel like having a little out-of-the-tour fun with the Segway, Gliding Revolution does provide some freedom for you to play with it.
Segway Nation
Segway Nation Tour offers several tour packages ranging from $49 to $69 depending on the length of the tour. If you are planning to go for Segway Nation Tour, do try out the most popular "Austin Executive Segway Tour" which takes approximately 2.5 hours.
The Executive Segway Tour brings you around Austin's historic landmarks like Texas State Capitol Building, Congress Venue, Historic Driskill Hotel and many more! Do not forget to snap plenty of photos as the tours provide adequate time for each spot!
SegCity Austin Segway Tours
What is special about SegCity Austin Segway Tour compared to the others?
The complimentary Cowabunga Burger when you buy your tickets online! Imagine the fun having burgers while gliding around Austin hassle free with a Segway. You do not even need to stop by restaurants for a lunch break.
Additionally, SegCity Austin Segway Tours features tours around Lady Bird Lake, State Capitol and Congress Street Bridge Bats! On a side note, SegCity Austin Segway Tours offers team building services as well for companies that are interested in building teamwork and communications between employees.
All three of these tours provide a great way to see the city. If you're new to the city or just want to learn more, consider a top Segway tour.