Which Austin Tours are the Best?
Posted by Shawn Culhane on Friday, November 6, 2015 at 10:04 AM
By Shawn Culhane / November 6, 2015
Comment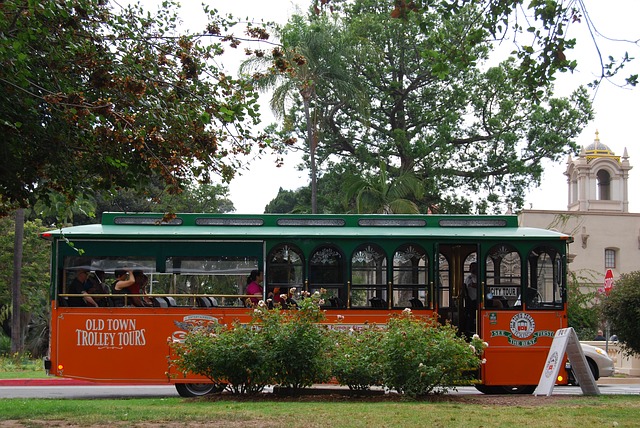 Being an active city, Austin is a great place to get outside, interact with the community and enjoy some exercise. Austin has found a way to combine both by offering a variety of tours in which you'll walk, sail, bike or ride around Austin while experience great spots to celebrate the culture.
They offer options for different interests such as the Pubcrawler of Austin for beer lovers, the Capital Cruises for those that want to cruise on the water and the Rocket Electrics Austin Tours for sightseeing via bike. Whatever is your favorite way to tour, Austin has probably already thought of it. Here is a look at the top tours in Austin and you're going to want to try them all.
AO Tours Austin – 602 East Fourth Street, Austin
Check out AO Tours if you want to ride around town checking out the town in a comfortable Mercedes van. The tour starts at 4th Street and lasts around 90 minutes so that guests can check out the best parts of Austin.
Whether you're new to the area or you've always wondered more about the history or where to find some of the most unique shopping, this tour has everything you need to know. You'll get to hear the about up-and-coming urban scene, learn about popular and unique shops, get the scoop on the area's rich history and learn where to get the best food and local culture.
You'll also get a peek at the beautiful Texas Hill Country, Lakes and trendy East Austin. The 30-mile presentation will tell you what to do in Austin and you'll have time to explore the places you like the most. Plus, take private tours with them for foodie tours, shopping tours, music tours, wine tours and more!
Austin Party Cruises – 2215 Westlake Drive, Austin
If you have a special occasion to celebrate, it's time to take an Austin Party Cruise with your group. Check out this option for company parties, rehearsal dinners, receptions and more. It's located on Lake Austin close to downtown. Enjoy seeing Mt. Bonnell and Loop 360 bridge.
Austin Detours – Austin Visitors Center 602 East Fourth Street
Check out Austin Detours, a local company providing fun tours from Austin Visitor Center. This unconventional tour is designed for people who don't like tours. Plan on seeing the star towering the Capitol's rotunda, eating brown sugar-grilled bananas atop a food truck donut and checking out famous music venues.
Pubcrawler of Austin – 508 Walsh Street, Austin
What better way to get immersed in a new city than to try local beer? The Pubcrawler of Austin is your chance to ride on a pedal-powered 14-passenger bike that rides 5 miles per hour. It's located in downtown and it's a big hit with birthday parties, bachelor parties, tailgating and even company events. Enjoy pedaling around the city with brews and friends!
Capital Cruises – Hyatt Regency Boat Dock – 208 Barton Springs Rd, Austin
Did you know Austin is big into bat watching? You can cruise the water and see their famous bat-watching experience through Capital Cruises. They take you on one of the country's largest electric paddlewheeler or take a smaller boat and watch the bats, sight see or do a dinner and cocktails cruise. They'll even rent you canoes, kayaks and pedal boats for a day on the water with someone special.
Rocket Electrics Austin Tours – 1608 East Riverside Drive, Austin
Be sure to check out the electric bike tours of Austin with Rocket Electrics Austin Tours. They'll take you a food tour or sightseeing tour with your group. You won't sweat as these electric bikes take care of the hard part. Get your tickets at the Rocket Electrics shop or online at, http://www.rocketelectrics.com.
These are just a few of the top tours you can't miss; only in Austin!