Which Austin Neighborhoods are the Trendiest for 2017?
Posted by Shawn Culhane on Thursday, November 23, 2017 at 8:30 AM
By Shawn Culhane / November 23, 2017
Comment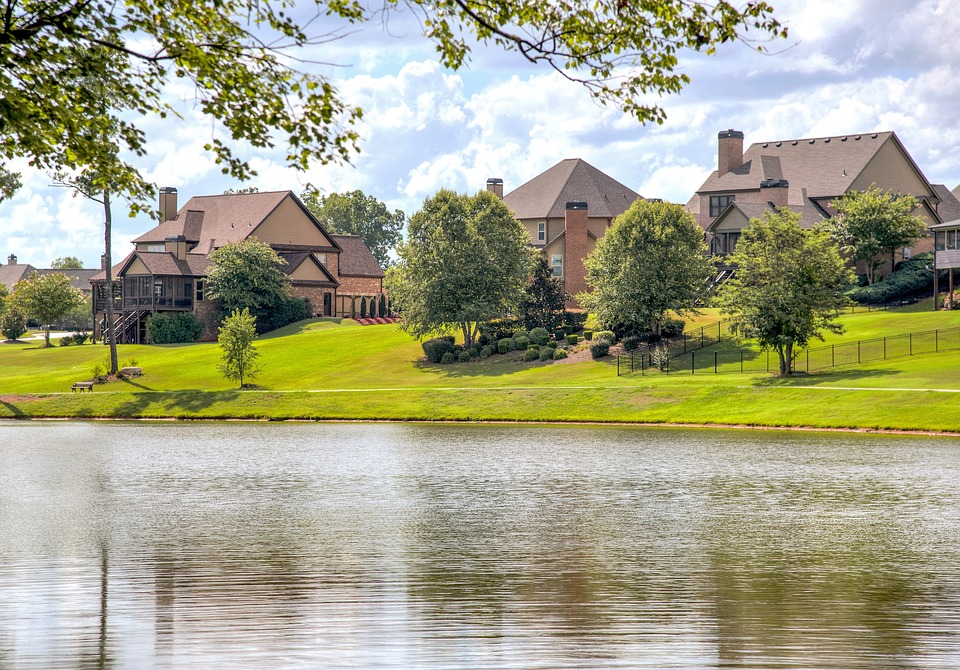 As the year is coming to an end, now is the time to look at what neighborhoods have been really shining in Austin lately. This will not only tell you where people were looking for 2017, but it will give you some ideas of what is hot in 2018 or may sway you to look where no one else is.
The reason people are obsessing over these trendy Austin neighborhoods is because they offer everything from eclectic housing, a great location to everything great about Austin, walkability, and access to top amenities like top schools and golf courses. Take a look at the trendiest neighborhoods in Austin this year.
Spanish Oaks
Spanish Oaks is one of the newer neighborhoods to get added to the trendiest Austin neighborhood list, but it's there for good reason. It's a luxury neighborhood in a gold course community making it perfect for those looking to live near the course. You'll love being in a gated community that was recently brought back to life, making it more popular than ever. The average home price here is $1.7 million.
Zilker
One that is always on the trendy list but has recently taken the cake, Zilker is the neighborhood to beat in Austin. Located in South Austin, this one is only 12 minutes from downtown and offers not only convenience, but also that tradition suburban feel. You'll love the walkability and the access to top shopping and dining at prices averaging $829k.
East Austin
Check out East Austin neighborhood next, one of the trendiest neighborhoods of the year. It offers eclectic housing options, as well as many small businesses that have joined the area to make it even better. You'll find your new favorite coffee shop or restaurant here, as well as the option to easily get downtown, all for affordable prices averaging $431k.
Barton Hills
Check out Barton Hills between Zilker and Barton Creek Greenbelt if you're looking for something a little more hilly and quiet. It's away from the hustle and bustles of the city while offering a close proximity if you want to reach those things just 16 minutes away in Downtown Austin. You'll be able to send the kids to Barton Hills Elementary and reach your favorite nightlife just minutes away on the weekends.
Meridian
One of the trendiest neighborhoods right now in Austin is definitely Meridian, a suburban neighborhood with homes ranging from affordable to luxurious. The homes are newer giving you the modern features you want but in a neighborhood where build out is already completed since it's so small. You'll also enjoy golf course living here.
Travis Heights
Travis Heights hasn't left the list of trendiest Austin neighborhoods in a long time and for good reason. This one is right by the popular South Congress making it extremely popular for those that want to live in a beautiful neighborhood and walk to all of the best of Austin. It's one of the only neighborhoods that is walkable in South Austin.
Great Hills
A new one to the list is Great Hills, a neighborhood with homes dating back to the 80s and 90s. It's becoming trendy for the great combination of being an established neighborhood in an affordable price range mixed with the beauty of the topography that those new to the area hope to see.
Avery Ranch
Located in Northwest Austin is an Austin gem known as Avery Ranch. This one is perfect for those that work in the area and want both the established feel with the modern touch. It's perfect for your commute to work in Northwest Austin while being affordable and away from the hustle and bustle of downtown.
Hyde Park
Another one that always makes the list is Hyde Park, known for its convenient location to Central Austin and historic homes on wide roads. You can't go wrong in Hyde Park!
Circle C
Lastly, be sure to check out Circle C in Southwest Austin where you'll find excellent schools, an easy commute to downtown, and the suburban feel you crave at an affordable price.
If you're new to Austin or looking for a change of pace in a trendier neighborhood, check out these options where everybody wants to live in 2017 in Austin.