Which Austin Neighborhoods are best for $500K?
Posted by Shawn Culhane on Friday, December 18, 2015 at 5:23 PM
By Shawn Culhane / December 18, 2015
Comment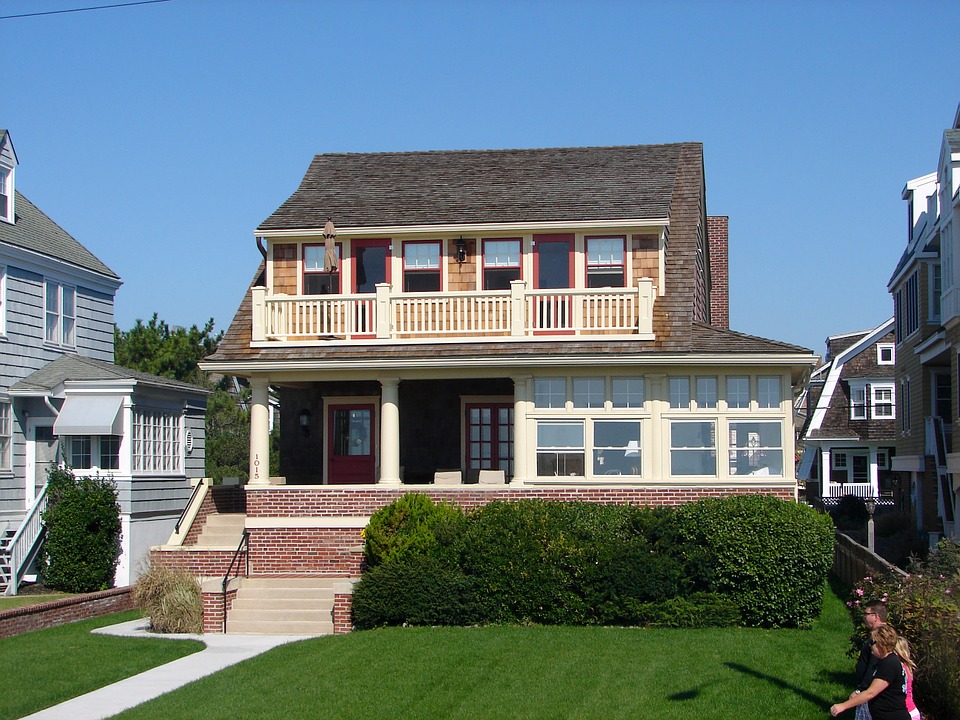 Neighborhoods in Austin for those willing to spend around $500k offers home buyers many fantastic options. You may find yourself overwhelmed with so many great possibilities from Canyon Creek in Northwest Austin to Lake Pointe over in Lake Travis.
Depending how close you want to be to the hustle and bustle of Downtown Austin and the types of amenities that matter most to you, you will be open to several possibilities at this price range.
Whether you need a great view, something away from the city, or something with the perfect amenities, here is a look at the best Austin neighborhoods that you'll want to check out if you have a $500k budget.
Steiner Ranch
Head to Northwest Austin to check out the Steiner Ranch neighborhood with homes average $442k. It's one of the most well-known master-planned communities in Austin that almost feels like its own little city rather than a neighborhood. People love this neighborhood for the community amenities, the resident activities that go on, and the on-site schools for the kids. Plus, you can't beat the beautiful hills, mature trees, and access to Lake Austin.
Zilker
Another great option is Zilker, located in South Austin. It's located only 10 minutes from Downtown and offers that urban feel you've been craving. You can walk to shopping and restaurants in your spare time and it's only a $5 Uber ride away from everything you love in downtown. Choose from tons of great housing options from updated homes to brand new construction.
Belterra
Also in the south part of Austin, Belterra neighborhood is located in Southwest Austin. It's quite a distance from downtown but it's chosen for being an amazing neighborhood full of green space and that rural feel. You'll love that there are no streetlights, that everyone gathers at the community pool, and that you can spend time walking or biking the trails.
There is a top-rated elementary school on-site allowing you to stay put in your beautiful neighborhood. You'll be just minutes away from Dripping Springs and located off 290 for an easy commute to work.
Avery Ranch
Another Northwest possibility would be Avery Ranch, a great neighborhood for those that need something affordable and modern. The homes aren't very old and some are brand new featuring open floor plans and luxury amenities. You'll love the location and price range while being within two highly-rated school districts. Your $500k budget will put you towards the top of the inventory too.
Brentwood
For those that really prefer the central part of Austin, you can't beat Brentwood neighborhood. It's one of the closets neighborhoods of them all to downtown Austin which means you can live it up in downtown Austin while still getting that neighborhood feel you love. You can walk to shopping, restaurants and the nightlife while in your neighborhood, and the homes range from the late $300k's to early $400k's. Choose from ranches, bungalows and mid-20th century options.
Canyon Creek
Canyon Creek is one of the most desirable neighborhoods in Austin and your $500k budget could get you there. It's away from the city and perfect for someone who wants to live where there are mature trees and rolling hills. The homes have all been updated making them more affordable than brand new construction and the neighborhood is located in one of the best school districts.
Lake Pointe
If you prefer something with Lake Austin access, check out Lake Pointe in Lake Travis. The homes were built in the 90's and early 2000s. Enjoy the trails, amazing views, fantastic amenities, and nearby perks like restaurants and shopping.
When you're shopping for the perfect neighborhood in Austin, check out these neighborhoods around town offering you some of the best value for your $500k budget.