Where can you Get a Great Snow Cone in Austin?
Posted by Shawn Culhane on Thursday, November 1, 2018 at 8:37 AM
By Shawn Culhane / November 1, 2018
Comment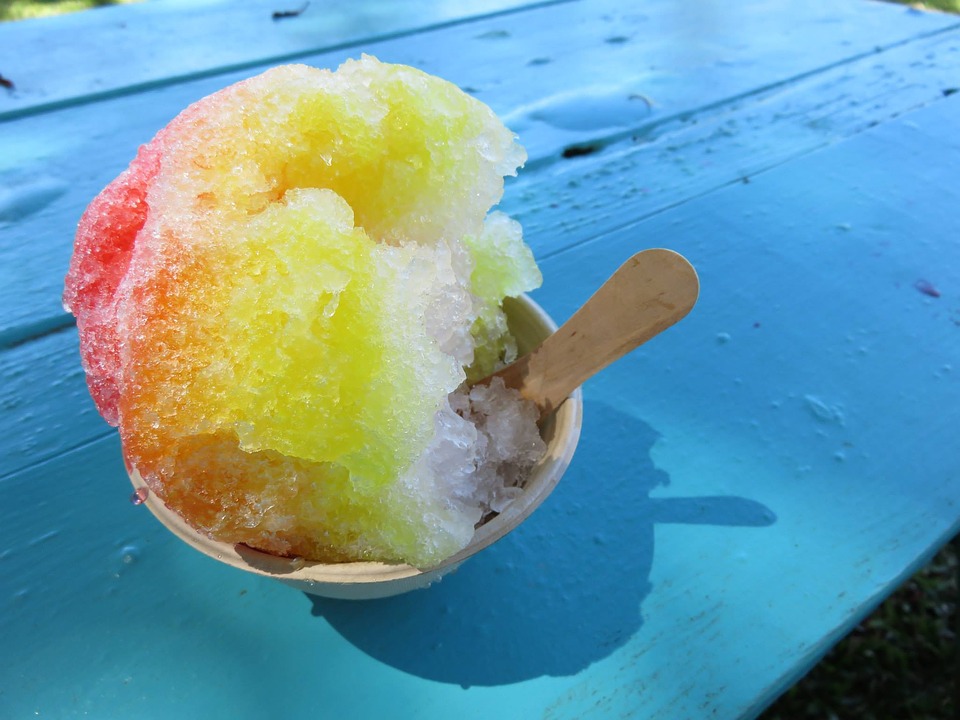 The summer may over, but that just means the heat gets dialed down a little bit in Austin. It will still remain a bit hot and a refreshing snow cone can still be found.
When you just cannot live without that perfect snow cone, you need to know where to go. Austin has plenty of great choices for excellent snow cones all throughout the city. Here are a few of the top options.
Bahama Buck's - 105 East Stassney Lane
They call it shaved ice, but it's a snow cone and it's delicious. Bahama Buck's offer a great choice for your craving with plenty of original flavors to choose from. They have 91 total flavors all unique and not found anywhere else.
Along with snow cones, Bahama Buck's offers lemonades, frostalattes, and sodas. You can certainly find the refreshing treat you desire here.
Hula Cowgirl - 103 North Austin Avenue
A Georgetown location offering Ice Cream, Coffee, Specialty desserts and snow cones, Hula Cowgirl is one of the top spots in the area. They offer more than 100 flavors for snow cones including 100% natural and sugar-free options. They even offer add-ins and toppings you don't see every day on a snow cone.
In addition to snow cones, Hula Cowgirl offers Blue Bell ice cream treats, coffee, and espresso drinks and plenty more. They are the place for made-to-red pies and other desserts.
Mango 8 - 705 West 24th Street
Yes, you can get a snow cone here, which they call snow ice or shaved ice. They have a few great options with unique toppings and flavors, such as matcha, milk tea, and Thai tea. In addition, Mango 8 offers puddings, mochi, jellies, tapiocas, fruits, and more toppings. When combined, there's a bit of an endless menu of flavors.
You will also find great smoothies, slushies, and teas at Mango 8.
SnoMo - Multiple Locations
One of the most popular places for snow cones, SnoMo offers soy snow, snow ice, and pure ice options. They offer several topping choices and you can even get a Snow waffle. They also offer snow cocoa and tea options if you're looking for a hot beverage.
The different options offer plenty of choices with snow ice made with real milk, while soy ice is made with soy milk. The pure ice is the common ice made with just water. This is also a great place to go for tea, coffee, and smoothies.
Sno-Beach - 3402 Guadalupe Street and 412 Sterling Street
Sno-Beach has a simple menu with a classic snow cone. There are several choices for the flavor and a few topping options, as well. If you're looking for a classic snow cone in Austin, this is the spot for you.
Other great places offering snow cones in Austin include:
Yeti Sunshine - 1210 Barton Springs Road
Tropical Palms Shave Ice - 11444 Manchaca Road
South Austin Sno - 1817 South Lamar Boulevard
Jim-Jim's Water Ice - 615 East 6th Street
Bahama Freeze - 8213 Brodie Lane
Frost Bites - 110 West Pflugerville Parkway in Pflugerville
There are several great places for a snow cone in Austin. Whether you want a classic choice or something unique, you'll find the right spot for you on this list.