Where Can You Find The Best BBQ In Austin, Texas?
Posted by Shawn Culhane on Saturday, February 7, 2015 at 6:29 PM
By Shawn Culhane / February 7, 2015
Comment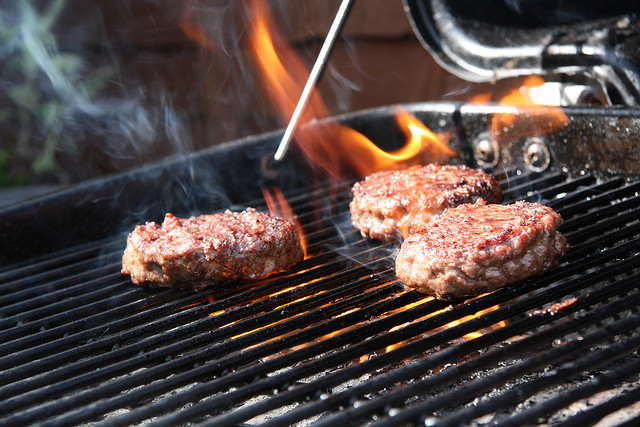 BBQ is a huge part of the culture in this city. If you want to enjoy mouth-watering ribs, brisket, pork and other meats, you'll find some of the best BBQ in Austin, Texas. Here are some of the top spots you should check out!
Sam's Bar-B-Cue: 2000 East 12th Street
A great place for take-out and a mainstay in the Austin BBQ scene, Sam's provides some of the best smoked meats in town. Many of the top musicians come to Sam's after a show to enjoy the beef brisket, sausage, ribs and more.
County Line Barbecue: 6500 West Bee Cave Road
With about ten locations, Country Line is easy to find and provides some of the largest plates you will find. The meats include chicken, sausage brisket and more. You will find homemade bread and honey butter here, as well.
Kreuz Market: 619 North Colorado Street, Lockhart
Kreuz Market doesn't offer any sauce and it's not necessary. They provide some of the finest barbecue in the area without any sauce because good BBQ doesn't need sauce. You can enjoy plenty of great meats and spice them up with jalapenos and onions.
Salt Lick: 18300 FM 1826, Driftwood
Found about a half hour from Austin, this is one of the great barbecue joints in the area and worth the trip. Salt Lick has a massive grill and has a reputation for a down-home atmosphere. They specialize in sausage, ribs, brisket, chicken and cobblers. You can BYOB and make sure you have cash because they don't take credit cards.
Franklin Barbecue: 900 East 11th Street
Maybe the best BBQ in Austin, Texas, Franklin Barbecue provides some of the best brisket you will ever taste. They opened out of a food trailer in 2009 and have grown fast. The brisket sells out nearly every day and there's always a line out the door.
These are the top choices for the best BBQ in Austin, Texas. Try them all, compare them and find your favorite spot Austin BBQ spot.
Want to know more about Austin and the real estate market? Contact us: 512-686-3862.