Where are the Historic Districts Found in East Austin?
Posted by Shawn Culhane on Wednesday, August 12, 2015 at 4:08 PM
By Shawn Culhane / August 12, 2015
Comment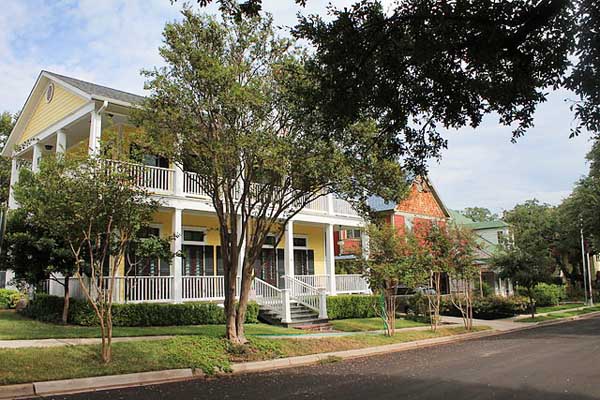 Austin was founded in 1840 after Texas won its independence from Mexico. East Austin holds four major historic districts, each with its own charm and flavor.
Willow-Spence
One of the oldest neighborhoods is Willow-Spence. This district has homes that went up between 1900 and 1930. The homes feature the Craftsman or Bungalow architectural style but some are late Victorian. European immigrants including Armenian, German, and Italians originally settled this area.
Delwood Duplex Area
Another historic area is the Delwood Duplex area, bounded by Maplewood, Kirkwood, Ashwood, and Wrightwood roads. This area contains 77 duplex apartments that came in during the post-WW2 construction boom, built in stripped Colonial Revival architecture. This area is historic because of the remarkable preservation of the duplex buildings.
Swedish Hill and Wilshire Park
This residential area began in the early 1870's by Swedish immigrants who built homes to be close to their businesses. The homes are in the traditional architectural styles of the time, including Victorian, Pyramid and Bungalow. They differentiate themselves with the addition of structural details such as columns, railings and other ornamentation.
Wilshire Park adjoins Wilshire Wood as another historic area. Primarily part of the Cherrywood neighborhood, this subsection features odd sized lots and winding streets. They curve because they follow the lay of the land. There is no set architectural style that dominates the Wilshire area, primarily due to the different sizes and shapes of the lots in the neighborhood (because of the curving streets)
There is History Everywhere
No matter where you go in East Austin, you will see a lot of history. These four districts are all nationally recognized historic areas with a rich cultural and architectural background. Come and take a visit. You are almost guaranteed to learn something new and historical that you did not know before.