What will you Find at Veterans Memorial Park?
Posted by Shawn Culhane on Friday, June 19, 2015 at 2:14 PM
By Shawn Culhane / June 19, 2015
Comment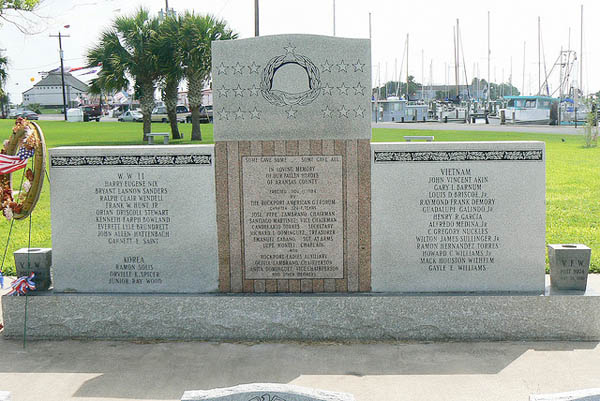 Veterans Memorial Park is found in the city of Cedar Park, Texas. It's a place to honor veterans from the past, the present and the future. It's the Crown Jewel of Cedar Park featuring customized brick pavers, bronze leaves with soldiers' names engraved with their dates of service, and a pathway leading up to Memorial Hall.
It's one of the top attractions in Cedar Park located at 2525 West New Hope Drive. It's a great place to spend some quiet time, take the kids or walk the dogs and check out the memorial. Here is a look at what you'll find at the park.
What to Expect
The park is more than just a memorial for veterans. While this is its main focus, it's all full of recreational opportunities from swimming to basketball and even a park for dogs. There is an 8,500 square foot family aquatic facility with a zero-depth beach area, a mid-depth area for older kids and a huge dump bucket. There are two lanes for swimmers, a large dive platform and pavilions for party rentals.
Check out the 5-acre dog park where you'll find a pond, dog water fountains and their own play area. There are showers found here as well. Rent the amphitheater at Memorial Hill, play basketball or tennis and check out the group pavilion for rent too.
Memorial
The memorial features many great things to see. The customized brick pavers, the bronze leaves, the path to Memorial Hill and the black granite obelisk sitting atop a gray granite base is a sight to be seen. The base panel features laser art honoring each branch of the US Military.
A 7-foot tall bronze soldier wearing Army dress blues and holding an M-16 rifle is standing there to. It is in remembrance of US Army Specialist First Class Matthew Morris of Cedar Park that was killed in Iraq during Operation Iraqi Freedom.
There is so much more to see at the park to remember the veterans and enjoy fun with the family. Check out this unique attraction in Cedar Park.