What will you Discover at the Blanton Museum of Art?
Posted by Shawn Culhane on Friday, November 13, 2015 at 10:07 AM
By Shawn Culhane / November 13, 2015
Comment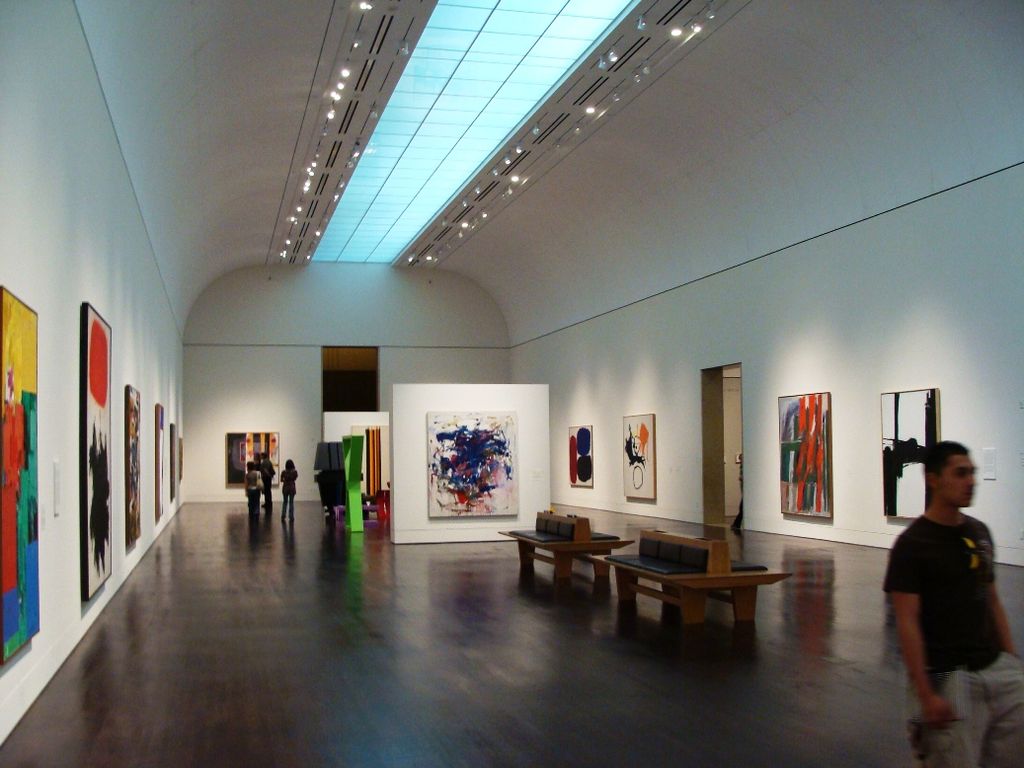 The Blanton Museum of Art is a fantastic museum found at the University of Texas at Austin. This art museum is a popular spot for locals that want to get a dose of culture and to get a look at some beautiful pieces of art. Check out their collections along with their exhibitions, public programs, and special events or you can even volunteer with the museum or rent out their facilities for your special event.
The Austin museum is one of the foremost university art museums in the nation with the largest, most comprehensive collection of art in Central Texas. Bring the kids for no charge or stop in for free as a student of UT and come see why this museum is truly one of a kind.
What to expect
When you visit the museum at the University of Texas, you'll be amazed by the excellent modern art, the interesting collections and the fabulous little café inside. The gift shop will have you tempted to take home something wonderful but all in all, the museum is a great little place to spend the afternoon.
Check out special exhibits that are always changing, learn about local history and notice how diverse their collection truly is. The rotating exhibits are always interesting and will have you wanting to come back to see what's new, time and time again.
When should I go?
You can visit the museum in the afternoon six days a week. Stop in on Thursdays if you want to take advantage of free admission. Their hours include:
Sundays from 1pm-5pm

Tuesday through Friday from 10am-5pm

Saturdays from 11am-5pm
Students of UT can get free admission anytime as well as children under the age of 12. There is street parking and a parking lot, but Sundays will offer you free parking opportunities.
Curiosity welcome!
The theme behind this museum is "curiosity welcome." Visiting the museum will allow you to explore a spectacular collection of 20th century American masters, as well as the country's largest collection of Latin American art.
Located at the University of Texas at 200 East Martin Luther King Jr. Blvd in Austin, the museum is a great place to spend an afternoon in Austin inside the campus while being near to the State Capitol. A few of the favorite features includes the beautiful staircase, the fabulous café inside and the rotating exhibits. There are fantastic special exhibits that you'll get to see with a modest permanent collection.
What type of art will I see?
When you spend the afternoon at the Blanton Museum of Art, you'll get to explore the collection full of European paintings, Latin American art, American & Contemporary pieces as well as Prints & Drawings. Exhibitions with possibilities like "Natalie Frank: The Brothers Grimm" and "Re-envisioning the Virgin Mary: Colonial Painting from South America."
There are over 17,000 works of art that Blanton has in their collection found in a variety of mediums. The collection contains mostly Western European art from the 14th-20th centuries as well as modern/contemporary pieces from the Americas.
Programs and Events
In addition to the regular, permanent collection, the museum is regularly changing out their exhibitions. They offer special programs open to the public, from family programs to educational programs and others that connect the public to art and ideas.
They love to have the public get involved through memberships, fundraising events, internships and event volunteer programs. They even feature facility rentals to book your special event, popular among wedding receptions and corporate meetings.
If you're ready to experience a huge piece of culture in Austin, you'll want to plan a day to visit Blanton Museum of Art. Being a university gem and easily accessible to the public, it's no wonder this museum is one of the top museums in Central Texas.