What to Know about Buying New Construction Homes
Posted by Shawn Culhane on Thursday, January 26, 2017 at 8:22 PM
By Shawn Culhane / January 26, 2017
Comment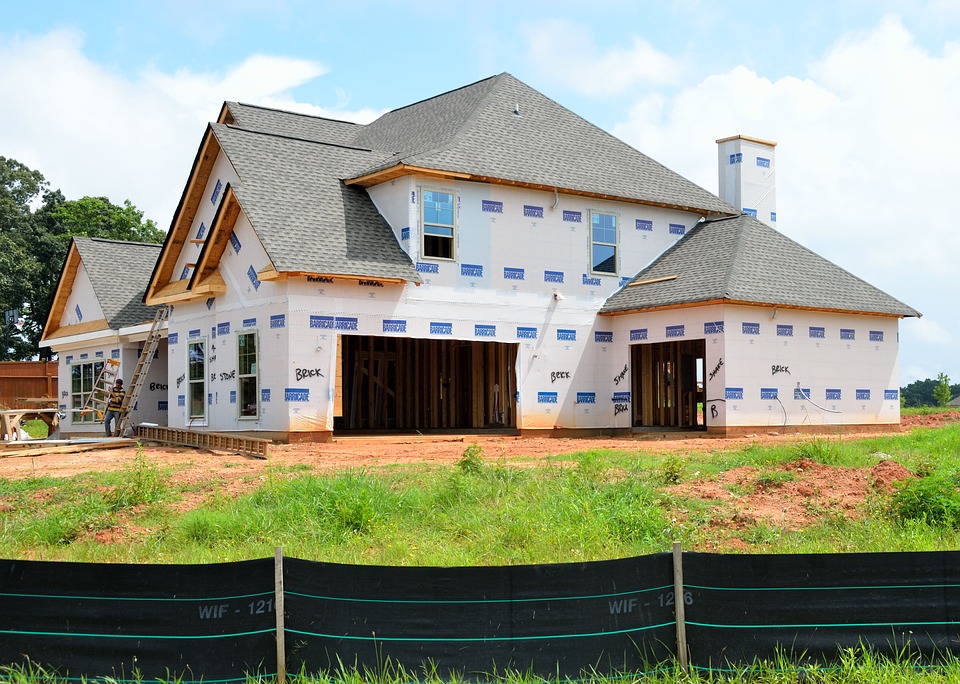 You may have new construction homes on the radar during your upcoming home search in Austin. While this may be the perfect option for some, for others, it may not be the right path. While it may seem dreamy to be the first family to live in a home, you need to consider the benefits of choosing an older home that may sit in a developed neighborhood with history and charm.
You'll need to be aware of the resale potential to make sure it's worth your investment and if it's a brand new neighborhood, your realtor may struggle to assure you if your family would be a good fit for it. If you are going to go the path of new construction, be sure to learn more about the do's and don't's below!
Learn about the neighborhood and resale potential
A great place to start is to start learning about the history of the neighborhood, as well as the resale potential of your home. Pick the right developer by talking to your agent about good references for one. Your realtor should be able to tell you his or her opinion on a community and what the future holds for it.
You'll want to make sure your home is going to have resale potential because you are investing a great deal into it. Make sure you are choosing a smart location in town, a reputable building crew that will perform high quality craftsmanship, and consider what the future holds for this neighborhood before making the decision.
What is this builder like?
Speaking of the builder, find out more about the builder you're consider to make sure they are reputable based on past projects in the area. Talk to your real estate attorney about any builder contracts you receive in order to have them reviewed before signing anything.
Have a local attorney review your contracts to make sure they aren't just favoring the builder and leaving you high and dry if things were to go sour. After you sign, you'll end up with penalties if you try to back out.
Look into property tax rates and learn about warranties
Property taxes are one of those costly parts of owning a home and it's important that you are independently seeking out information on what to expect. If they are going to be too expensive for you to handle, it's better to know now than to be blind-sided later. Sometime developers underestimate property taxes too, rather than offering you a worst-case scenario price.
You'll need to get familiar with what your warranty covers as well. Usually they cover the structure, your appliances, your finishes, and manufacturer options like windows and garage doors. Take a look at what you have and what you want to add to your policies.
Get copies of blue prints, a certificate of occupancy, and a home inspection
You'll have some paperwork to collect during the process. Not only do you need to have a professional home inspection done to ensure the workmanship is up to par, but you'll need to collect a certificate of occupancy and get copies of your blueprints and floorplans.
Your local municipalities will need to issue you the certificate after your home passes inspection and you'll need to submit it to a mortgage lender. Make sure you have a copy of the floorplans, blueprints, and surveys to make it easier to sell or change things later.
What to avoid
Sometimes it's what you forgot to do or what you avoided doing that will get you into trouble if you are buying new construction. Make sure not to avoid your final walk-through with a final checklist of what was done and what is unfinished.
While homeowner assessments may be low and upgrade costs are overlooked, make sure not to be fooled by these inaccurate estimates. Watch out for builder incentives that will try to influence you, make sure you get a contingency plan for unanticipated events, and be prepared for builders to be unwilling to negotiate rates.
By being aware of the risks of buying pre-construction and knowing what to do and what to avoid, you can make a sound decision going into it. Enjoy the process and be smart from point A to Z!