What to Know About Buying a Home with Foundation Issues
Posted by Shawn Culhane on Tuesday, June 19, 2018 at 8:00 AM
By Shawn Culhane / June 19, 2018
Comment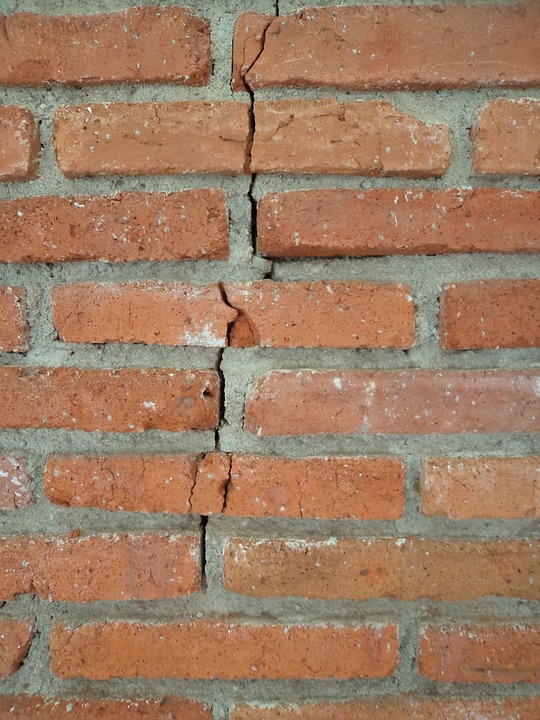 When you move to Central Texas, it's not uncommon to come across homes that in your search for your next home that has foundation issues. Since the clay soil here can contract or expand throughout the year depending on the current moisture levels, it places stress on the foundation that will make it settle.
If you find some cosmetic cracks that don't affect the home's solid structure, then this isn't something to worry about but beware of major cracking in door jams or windows. Take a look at this guide to decide if buying a home with foundation issues is smart and how to determine if it's just minor cosmetic cracking.
Hire a foundation contractor
The first place to start with a home you want to purchase in Austin is to hire a foundation contractor. This person will be able to properly evaluate the potential problem. Since they specialize in foundation problems, they are going to be much more qualified to identify the problem over a general home inspector. Expect to pay up to $150 for their services; a cost that is worthwhile before making a huge investment.
Ask the right questions
When the inspector goes through the home, ask the right questions to make sure you're going to be comfortable owning a house with foundation problems. You'll want to ask if the foundation cracks are an on-going issue with the home and if they can be fixed. Next, find out what it would cost to fix an ongoing problem like this and if it's actually worth the cost it would take to correct it. It's all going to come down to whether or not the repairs will actually alleviate the problem and if your budget can support those types of costs.
Does it need repaired?
In some cases, a foundation issue doesn't need a repair. For example, if proper irrigation is in your home maintenance routine, it may be all you need to keep the foundation cracks at bay. Ask your foundation contractor if the foundation settlement really needs to be repaired and how you can keep the foundations strong despite some cracks.
In addition, not every repair is going to cost an arm and a leg. Sometimes they are very expensive to repair, but in most cases, the cost to repair the foundation is under $10k. If you've just stumbled upon your dream home with a foundation issue, it may only require a few grand more than you were going to spend to be able to own this home and have the issue repaired.
For those that have a repair budget or can negotiate something with the seller to cover the costs, you could still be in the home of your dreams. Just make sure it's going to pay off to spend this money and that it's not going to break the bank to buy the house and spend thousands on repairs.
Find out what the future holds
Lastly, find out if this problem is just going to come up again. What does the future hold once you fix the current foundation problem?
Homes always need maintenance and sometimes repairs, but if you already know that the reason the foundation settled is that it has an ongoing problem, it may not be the right purchase. It may be a one-time fix or something that doesn't even need to be repaired even though the inspection shows a foundation problem.
If you're about to buy a home in Austin, don't run at the first signs of foundation problems. Instead, get an inspector to give you the real story behind the cracks and what you can expect from this home going forward.