What Should You Know When Buying an Austin Infill Home?
Posted by Shawn Culhane on Monday, August 22, 2016 at 5:39 PM
By Shawn Culhane / August 22, 2016
Comment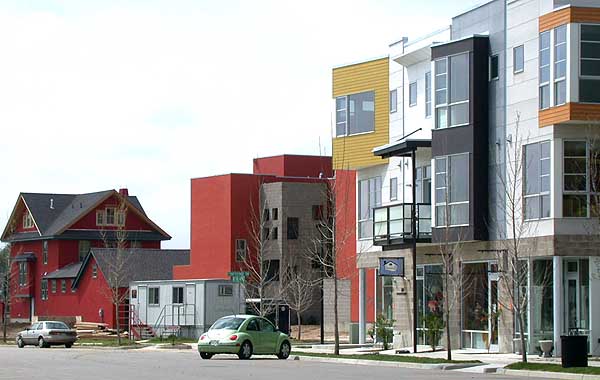 With the city of Austin, Texas growing so fast it can barely keep up; there are a ton of infill homes found throughout the area. An infill home is one that has been built on a vacant parcel of land found between other, existing homes. While large vacant parcels are not common in Austin, infill homes are becoming more common.
While finding a vacant lot is one way an infill home can be created, it's not the only way it happens. Often, developers will buy old homes or other buildings, tear them down and rebuild from scratch. This process is also known as infilling and it's basically using the land for the best possible use.
If you're considering buying an Austin infill home, there are a few things you should know first.
What's the parking like?
Sometimes, the home is perfect, but the parking is terrible. Make sure you understand the parking before you sign on the dotted line.
The Neighborhood
Some neighborhoods are better than others for you as a home buyer. Again, the home may be perfect, but make sure you check out the neighborhood before making your decision.
Nearby Services
Is there a grocery store nearby? What about other types of shopping? Do you know where the closest hospital or other health care service is located? Make sure you consider the things you will need regularly and in emergencies. If you're 20 miles from the nearest grocery store, it could become a huge inconvenience to pick up your regular groceries.
How noisy is the area?
Sometimes, infill homes are located near busy streets or other noises. There may be a reason while the lot was left vacant or the old home was left unmanaged. Make sure the background noise is tolerable before you buy.
How active is the area?
Are there other homes getting worked on or other activity happening in the morning or at night? Make sure you visit the property at different times to find out how active the area is with construction and other activity.
How will you get to work?
Make sure you have the transportation you need, especially if you need to be near a bus route.
Does the home get enough light?
Sometimes, an infill home doesn't get proper light because of the surrounding homes. Make sure you check on the light and also consider what the light will be like after any area construction is complete.
Infill homes can make a great purchase. Sometimes, you find the perfect new homes in an excellent, well-established neighborhood. This can make for a great purchase, but only if the home fits with everything you need.
There are many unique things to consider when you choose an Austin infill home, especially one in the inner city area. Make sure you do your research and really look into what you are buying. You don't want to buy what you think is the perfect home just to find out it's actually rather annoying and inconvenient to live in.