What is the Thirsty Oaks Wine Trail?
Posted by Shawn Culhane on Thursday, May 7, 2015 at 2:13 PM
By Shawn Culhane / May 7, 2015
Comment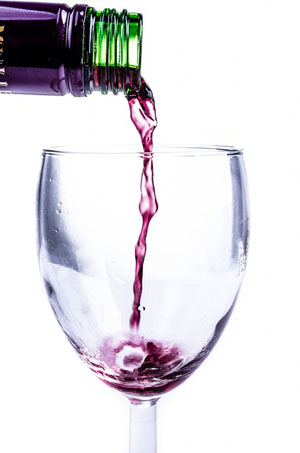 The Thirsty Oaks Wine Trail is a wine trail through Texas Hill Country. It's your chance to see beautiful wineries and vineyards on scenic back roads of Texas Hill Country. You'll stop at four spots along the way to try wine, enjoy a picnic and relax in the sunshine overlooking views of the vineyards.
The experience includes five wineries within a 90 mile stretch starting and ending in the Austin metro area. If you're ready for a daylong adventure with wine, relaxation and the beautiful Texas Hill Country, check out Thirsty Oaks Wine Trail located in Florence, Texas.
What to expect
You'll get to experience your five favorite wineries, take in fresh air and enjoy wine with a picnic. All of the wineries are located within a 90 mile stretch and you'll basically travel through scenic back roads of Texas Hill Country while stopping 4 times along the way. It's an extraordinary experience offering beauty, tranquility and fine wine.
Wineries
Thirsty Oaks Wine Trail is located at 111 Via Francesco in Florence, Texas. You'll experience five different wineries including Inwood Estates Vineyards, Perissos Vineyards, Pilot Knob Vineyard, the Vineyard at Florence and lastly, Flat Creek Estate.
Inwood Estates just moved to the area being now located at the northern end of the Texas Hill Country. You'll love their Spanish varieties of wine including Tempranillo and Palomino. Perissos Vineyards are located in Burnet, nestled in picturesque Hoover's Valley. It's a family-owned and operated, casual experience with serious winemaking happening on the property.
Pilot Knob is named after the volcanic formation just 6 miles southeast of the vineyard perched on a ridge overlooking Texas Hill Country. You'll love the serene blend of old world/new world feel like the French countryside and the wrap around porch for excellent views.
At the Vineyard at Florence you'll notice the Old World Italian beauty, the equestrian and nature experience, and the award winning wines. The Flat Creek Estate is located in Central Texas offering the perfect land for growing grapes for wine and an amphitheater like valley.
Be sure to take part in a Thirsty Oaks Wine Trail experience at some point while living in or visiting this beautiful area part of the country!