What do Austin Residents have to be Proud of?
Posted by Shawn Culhane on Thursday, January 28, 2016 at 5:41 PM
By Shawn Culhane / January 28, 2016
Comment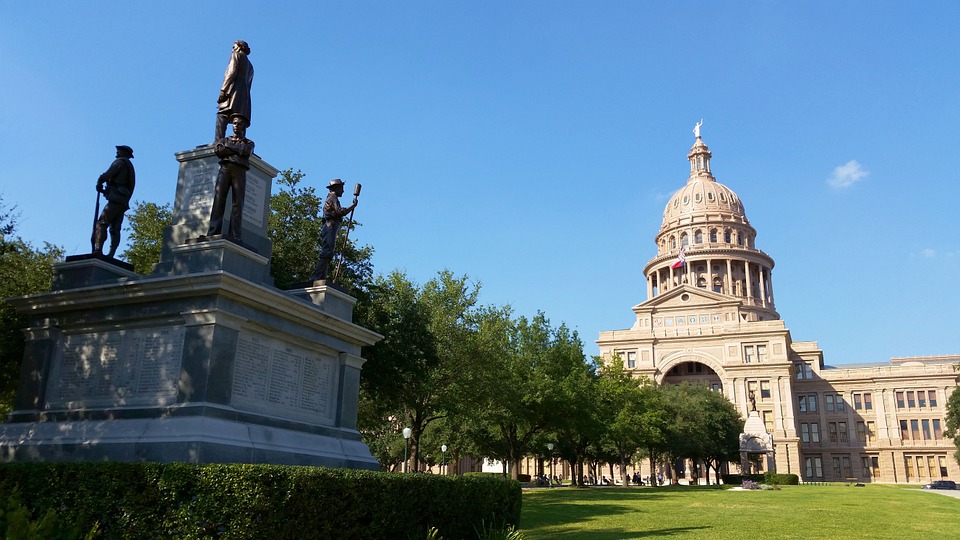 Austin is one of Texas's highlights being the city of music and more. The residents here have a lot to be proud of and aren't afraid to share their Austin pride with the world. Along with being the live music capital of the world, the city is known for being unique with slogans like "Keep Austin Weird," and having some amazing attractions such as the largest bat colony in the world.
Why do people find themselves so attracted to Austin and never wanting to leave after they get here? Alone with the beauty of the city, the lively lifestyle, and all of its uniqueness, it's simply a great place to live. Take a look at what Austin residents are so proud to be a part of.
The city is "weird" and that's a great thing
With Austinites proclaiming "Keep Austin Weird," newbies to the city might be wondering where this comes from. Along with being a blue city in a red state, the city is known for having unique fashion, attractions, and events.
Check out cool clothing shops around town including costume store Lucy's in Disguise. There's a bar called Lala's that features year-round Christmas décor and you can play mini golf under a huge green dinosaur at Peter Pan Mini Golf. The city is proud to be known as weird and unique.
The action
You can't beat the Sixth Street chaos from the non-stop live music to endless places to grab a drink. It's a pedestrian-only area known as "Dirty Sixth" and is chocked full of entertainment, people, and a variety of bars.
The music
Being the Live Music Capital of the World, you really can't beat the non-stop local talent playing all week every week. Your biggest problem will be narrowing down where to enjoy the music that night. They are also home to Austin City Limits, a massive festival that will be hard to even get tickets for, and big names like Janis Joplin and Willie Nelson represent Austin.
Animal & bat lovers
You may not have known but Austin is a no-kill city as of 2011. Being the largest no-kill city in the nation means that animals are getting saved from euthanasia all of the time with pet adoptions and animal organizations taking in these furry loved ones. The city is also known for the crazy bat attraction in which thousands of people gather each night at the Congress Bridge to watch the largest bat colony in the world make its appearance at sunset.
Greenery and biking
You'll love the vast amount of parks and natural areas to check out on the weekends. Park life is alive in Austin and people love biking everywhere. Being a flat city, it's easy to bike to work on bike lanes, take the hike-and-bike trail, and get involved with meet-ups. Bike the trails or head over to natural wonders like the Barton Springs, Hamilton Pool, Enchanted Rock, or Jacob's Well.
Love to create
Austin residents are proud of what they are creating, from craft beer to shops. You'll also see flea markets, shops, Farmer's Markets, and the craft beer scene is massive. Check out over 30 breweries in town.
The food
You can't beat Texas barbeque right? People come just for the barbeque being the best barbeque city in the nation. Most BBQ joints will have a long wait but you can't beat the flavor. Plus, the tacos here are insane where people want them for breakfast, lunch, and dinner. There are a ton of homegrown brands in place of chain restaurants stores, like Amy's Ice Creams and High Brew Coffee.
Education
Lastly, Austin residents would tell you they are really proud of their University of Texas at Austin.  The school is home to the Longhorns and the school is often found in the top 10 lists of amazing educational offerings. It's even considered the best public university in the country.
If you appreciate a city that's a little unique, has a festival for everything, is full of people who aren't afraid to voice their opinion, and appreciates the simple things like great barbeque and outdoor adventure, Austin is the perfect place for you. These are the reasons why Austinites are so proud of their town.