What are the Top Choices for Family Activities in Austin?
Posted by Shawn Culhane on Monday, April 20, 2015 at 6:11 PM
By Shawn Culhane / April 20, 2015
Comment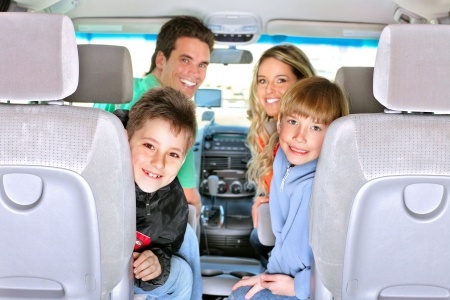 Family activities in Austin are endless. It's the perfect place to live if you want to build memories and spend quality time together. Skip the road trip where the kids are asking "Are we there yet?" Instead, enjoy the activities found within your own city. Austin truly has modern conveniences and kid-friendly activities that mom will approve of and so will your little one.
Since kids are no longer excited by a board game night or eating a picnic at the park, why not try something a little more exciting like glow in the dark mini golf or a bicycle tour through town? Here is a look at top choices for families in Austin to enjoy one another.
Austin Children's Museum – 201 Colorado Street
It's hard to beat the fun offered at the Children's Museum of Austin. The exhibits are interactive which makes it fun for kids and adults to try. They are designed to educate through problem-solving exhibits and the Tinkerer's Workshop is designed to help kids be creative.
There are role-playing activities in Global City where kids see how people live, work and play together. They can pretend to be a veterinarian or how to milk a cow. It's the place where creativity comes to life.
Austin Duck Adventures Inc. – 300 Pressler Street
Austin Duck Adventures Inc. is a super fun way to explore the town you live in. they take you on a tour of historic sites and interesting areas. You may think you're boarding a bus but it's going to turn into a boat and drive right into the Town Lake! You won't get wet or sunburnt thanks to the siding and roof. You'll learn about the city and laugh at the kazoo sounds of the duck whistles.
Texas Bike Tours – 4103 Avenue G
A really fun way to bond is through a family bike ride. The cycling tours done through Texas Bike Tours are a great place to start. They will take you on a ride along the Colorado River or throughout historic areas of town. Bring your own bikes or rent one and enjoy an evening dinner on some of the rides.
Also be sure to check out the Austin Zoo, a walking tour, the Austin Steam Train and the Austin Nature & Science Center for a family fun day.