Visiting the San Antonio Botanical Garden
Posted by Shawn Culhane on Wednesday, August 26, 2015 at 5:41 PM
By Shawn Culhane / August 26, 2015
Comment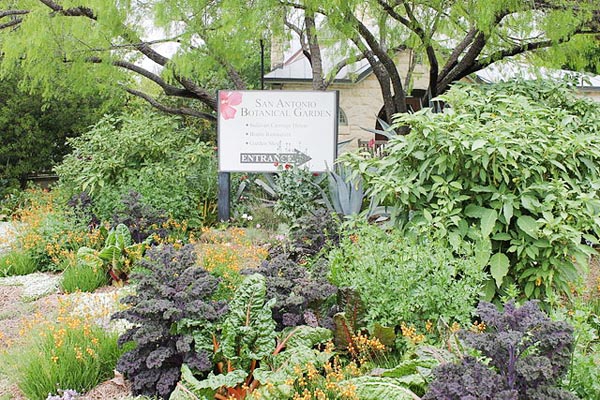 The San Antonio Botanical Gardens is a major attraction in the city and it's made TripAdvisor's list of the top 15 things to do here. It's so popular because it's perfect for all ages to enjoy, it's a beautiful escape from the work week and it's interesting to any type of person, young or old.
They offer great hours opening at early as 9am and not closing until 5pm seven days a week. They are located over at 555 Funston in San Antonio featuring a wide range of plants locally and internationally. If you're interested in discovering more about beautiful plants from around the world, experiencing a beautiful and peaceful environment and having something fun to do with the whole family, the San Antonio Botanical Gardens is the perfect choice.
What to expect when visiting the Botanical Gardens
For a small fee, you and the whole family can check out the San Antonio Botanical Garden at 555 Funston Place. You can get a personal or family membership for $45 to $65 which gives you many perks all year round, otherwise, plan on $10 admission for adults, $7 for children ages 3 to 13 and $8 for senior citizens 65 years and older. Active military personnel, retirees and reservists with current ID can get $8 admission, as well as students.
They don't accept pets but they do accept people of all ages and abilities because the whole place is designed to be wheelchair friendly. There is a parking lot for those that drive or you can take public transit VIA bus route 7.
What to see
The Botanical Garden features well-maintained gardens, rainforests rooms and succulent rooms that anyone with a hint of passion for gardening will die for. They are talking about an extension plan right now which means exciting things for the future. They rent out the place for weddings with makes for beautiful backgrounds with benches, flowers and trees.
It's a relaxing atmosphere that goes above and beyond. The walkways are strategically placed to allow for excellent family photos and a stroll with a date or friends. The Japanese Tea Garden is a big hit and the kids will love the fishes.
Plan a day at the San Antonio Botanical Garden this weekend with the whole family.