Upcoming Event: Rodeo Austin
Posted by Shawn Culhane on Friday, February 6, 2015 at 6:26 PM
By Shawn Culhane / February 6, 2015
Comment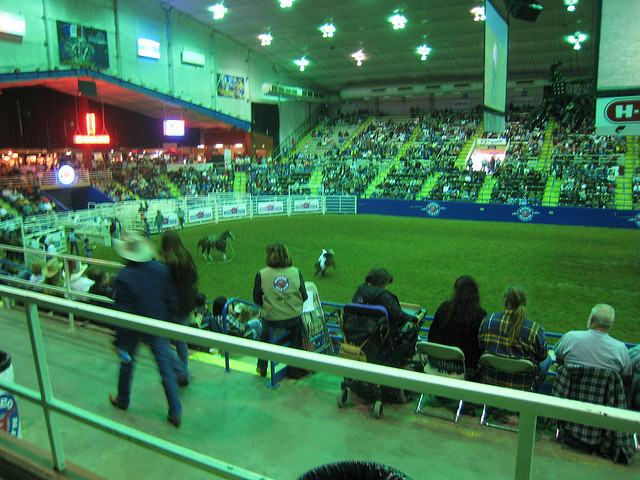 Rodeo Austin brings a number of events to the Austin, Texas area. There will be plenty of things going on leading up to the actual rodeo and plenty of events as a part of the rodeo. Here's what to expect at this upcoming event.
Live Music
More than 130 live music performances will happen over 15 days at the Fair and Rodeo. The Live Music Capital of the World concert series will be a part of the event and all types of musicians, bands, and genres will light up the stage.
Here are a few of the acts you can enjoy at Rodeo Austin:
Willie Nelson & Family - March 14th

Eli Young Band - March 16th

Beach Boys - March 18th

Tyler Farr - March 23rd

Boyz II Men - March 24th

Martina McBride - March 26th

Lee Brice - March 27th

And Many More!
The main stage will be packed with familiar names and other stages will showcase local, national and international talent.
The Rodeo: Bull Fighting, Team Roping & More!
Of course, the Rodeo is the main event and will include all types of fun. With many of the top ranked athletes competing, three will be plenty of action to enjoy. From bull fighting to Mutton Bustin', there will be something for everybody. Rodeo events include:
Bareback Riding

Team Roping

Tie-Down Roping

Barrel Racing

Bull Riding

And More!

The Fair
This is a family-friendly event with a great fair that opens at 10am daily. The fair will include shopping, food, shows and the largest carnival in Austin. Kids can enjoy the Wild West Show, Kidstown and plenty of games and rides.
Stock Shows
Along with the many events, there will be four stock shows including:
Horse Show

Open Livestock Show

Avenue of Breeds

Junior Livestock Show
These stock shows will provide plenty of entertainment.
Dates and Tickets
The Austin Rodeo will be held from March 14th to March 28th. Tickets range from $20 to $175, depending on the shows you want to see and the type of ticket you purchase. You can purchase season tickets and combo pack tickets, which include:
Season Fairgrounds and Carnival Combo Pass - $90 for adults and $80 for 12 and under

Season Fairground Admission - $25 or adults and $15 for 12 and under

Season Tickets for Everything - $1,785 for 4 premium seats every night
One day admission for the fairgrounds and carnival is $33 for adults and $30 for children 12 and under. One day fairgrounds only admission is $8 for adults and $5 for children 12 and under.