Top Things to do in San Antonio Outdoors
Posted by Shawn Culhane on Wednesday, October 7, 2015 at 6:47 PM
By Shawn Culhane / October 7, 2015
Comment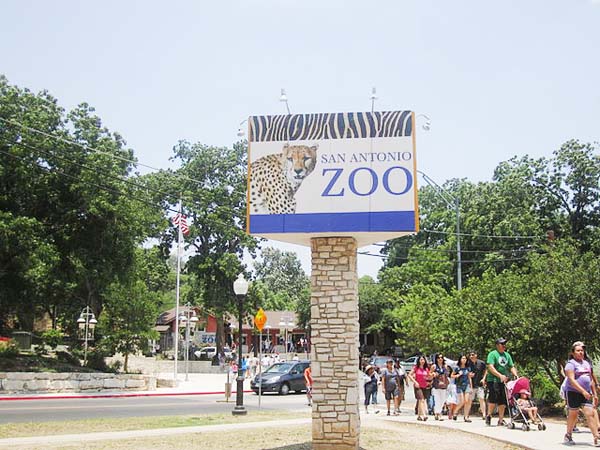 No matter the season, you can enjoy the great outdoors all year long in San Antonio. The weather is idea during January to April, and tends to be a bit hot during May through September. However, there are always loads of things to enjoy. Here are some of the outdoor activities that you can enjoy in the San Antonio area.
If you are looking for a place to hike, the Camanche Lookout Park provides patrons with about five miles of hiking trails. The park is a total of 96-acres, and offers a lot of outdoor fun. It has the fourth highest elevation in Bexar County, reaching 1,340 feet, and you will find a variety of landscape.
Landscape that you will see includes ash juniper, Texas and Mexican buckeye, chinaberry, graneno, Lindheimer hackberry and honey mesquite. The park received its name because the Native Americans utilized the grassy knoll as a lookout for hunting and war.
San Antonio Botanical Gardens and Conservatory
The Botanical Gardens and Conservatory provide stunning plant life for you to discover. The conservatory totals 33 acres, and offers a variety of plants, which come from a number of regions including the desert, rainforest, tropical and house plants. There are even some rare and special offerins that are not seen in other botanical gardens.
These include epiphytic plants, desert cacti and succulents, equatorial tropicals, palms and cycads, tropical fruits, ferns and aroids and insectivores. There are a number of opportunities offered, which provides hands on experience and education to both children and adults. They also have a garden devoted to the visually impaired.
The Bracken Park is located close to the San Antonio River. This is a great place to gather with family and friends to enjoy a day outdoors. Filled with stunning oak trees, and a variety of picnic areas. There are three pavillons located in the park, that can be used for special events, as well as play areas, softball field, walking paths, and a mini train. There is lots of oppitunity to see wildlife as well.
Other outdoor spots in San Antonio include: