Top Things to Do in Austin for December 2018
Posted by Shawn Culhane on Friday, November 23, 2018 at 8:15 AM
By Shawn Culhane / November 23, 2018
Comment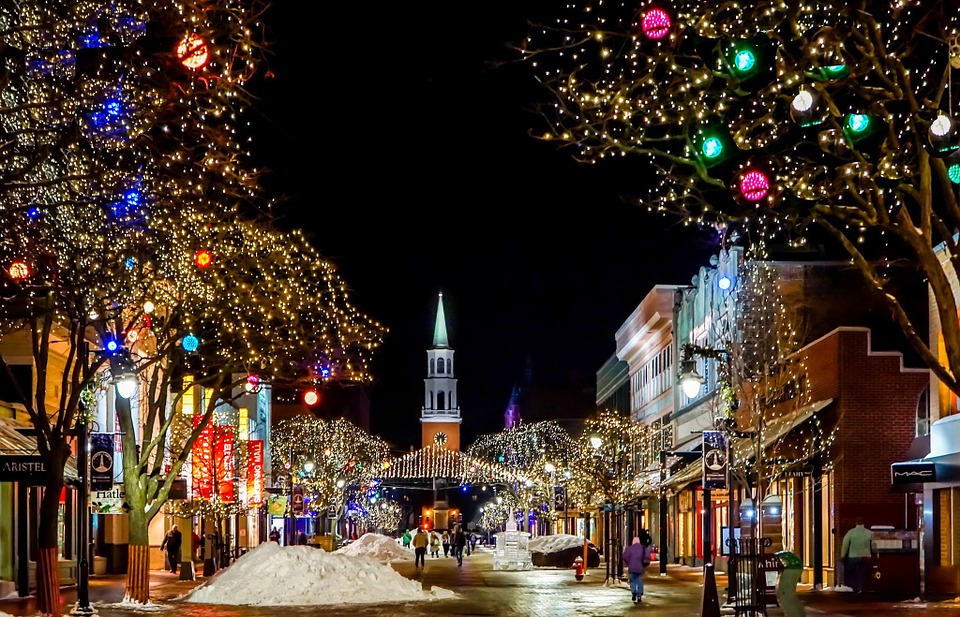 December is a busy month with plenty of things to do, places to go, and events to attend. With the holiday season in full swing, there's certainly something on the calendar you'll enjoy. Here's a look at some of the top things to do throughout Austin for December 2018.
Blue Genie Art Bazaar - November 23rd to December 24th
With all types of original work on display and for sale, the Blue Genie Art Bazaar is one of the top spots to find a unique holiday gift. You'll be supporting local artists when you head out to shop here. Many of the items are handmade and provide excellent gifts.
You'll find plenty of paintings, jewelry, clothing, glassworks, ceramics, prints and so much more. The Blue Genie Art Bazaar is found at 6100 Airport Boulevard in Austin.
Bastrop River of Lights - November 23rd to December 31st
A walking trail found in Fisherman's Park, the Bastrop River of Lights is one of the best light displays you will find in the area. It's filled with displays from about 20 different groups. The trail will open the day after Thanksgiving and will remain open every night until New Year's Eve. It's found at 1200 Willow Street in Bastrop.
Handel's "Messiah" - December 4th and 5th
The Austin Symphony will perform "Messiah" with Chorus Austin at Hyde Park Baptist Church and Emmaus Catholic Church. Both performances will provide something rather amazing with plenty of rejoicing and plenty of classic favorites.
AMV Fest - December 4th to 8th
With more than 100 weird and entertaining music videos for you to experience, the AMV Fest is back for the 4th years. This event is a unique one with a pajama party, virtual reality and more. Enjoy plenty of fun with some rather unique options at multiple locations throughout Austin.
Christmas Family Night 2018 - December 7th
Held in Downtown Round Rock, this annual holiday festival will include plenty of fun. It will provide plenty of activities and games for all to enjoy with the illuminations of the Hometown Holiday Lights as a part of the event. Santa will make a visit and this is a free event for all to enjoy.
The event will include plenty of dancers; live music, game booths, candle making, Frosty the Snowman and so much more.
Armadillo Bazaar - December 13th to 24th
Another choice for holiday shopping, the Armadillo Christmas Bazaar offers 12 days of great shopping for fine art. It will also feature live music, two full bars and more than 160 artists with their work on display. Enjoy handmade gifts, upscale art, stocking stuffers and more.
You can find the Armadillo Bazaar at the Palmer Events Center in Austin.
Other fun things you can do in December 2018 in Austin include:
A Christmas Carol - November 21st to December 30th at the ZACH Theatre
Winter Wonderland - November 23rd to December 3th at the Circuit of the Americas
Ice Skating on the Plaza - November 24th to January 15th at Whole Foods Market on Lamar Boulevard
Holiday Stroll Parade - November 29th to December 1st in Downtown Seguin
Georgetown Christmas Stroll - December 1st in Downtown Georgetown
Pfestival of Lights & Christmas Parade - December 1st in Downtown Pflugerville
Art From the Streets - December 1st and 2nd at the Austin Convention Center
Other Worlds Austin - December 6th to 9th at Flix Brewhouse
The Nutcracker - December 7th to 23rd at The Long Center for the Performing Arts
Austin's New Year - December 31st at Vic Mathias Shores at Town Lake Metro Park
While most of the December 2018 events and things to do have to do with the holidays, there are some non-holiday events on the list.