Top Seafood Restaurants in San Antonio
Posted by Shawn Culhane on Saturday, August 8, 2015 at 6:35 PM
By Shawn Culhane / August 8, 2015
Comment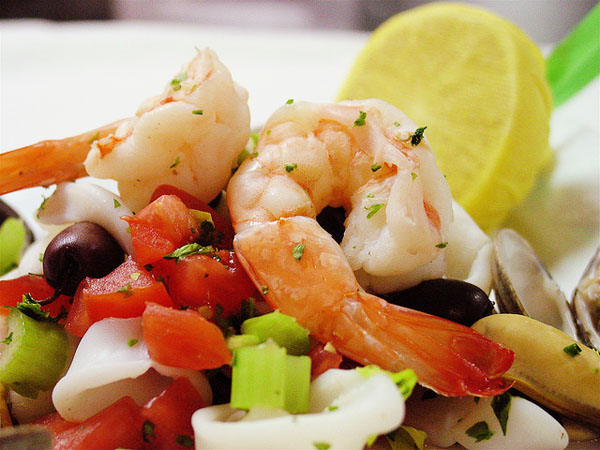 If you love seafood, you need to know where to dine in San Antonio. There are plenty of great choices, but not all seafood restaurants are equal. Here are some of the top choices.
Sushihana Japanese Restaurant - 1810 NW Military Highway
Known as a great place for seafood and romantic dining, Sushihana is a premier Japanese restaurant in San Antonio. They serve plenty of fresh choices with beauty and finesse within every menu item. The entrees, sashimi, sushi and other menu items are very high quality.
Southerleigh Fine Food and Brewery - 136 East Grayson Street
A top spot for both seafood and late night eats, Southerleigh is the Pearl's historic brewhouse. They provide fine dining with plenty of the best seafood dishes in East Texas. You will find plenty of boils on the menu, along with large plates.
Starfish Global Seafood - 709 South Alamo Street
If you're looking for very healthy seafood, Starfish is the place for you. They are found in the arts district and provide one of the top foodie spots in the city. Starfish services excellent seafood choices, along with plenty of meat options. Sea Scallops, Striped Bass, Steamed Halibut and many other choices are all found on the menu.
Luke - 125 East Houston Street
Luke is one of the top restaurants for so many things. It's known as the best restaurant on the River Walk and one of the best gluten-free menus you will find. They also provide waterfront dining. Enjoy mussels, jumbo shrimp and plenty of other fresh, local dishes.
El 7 Mares - 3831 West Commerce Street
Maybe the best place for affordable seafood, this Mexican restaurant provides plenty of great choices. Enjoy the spicy seafood choices with plenty of local ingredients. They offer creamy octopus, shrimp sauce, stuffed crab and so much more.
These are some of the best places to go in the Alamo City for seafood. No matter what type of seafood dish you prefer, you will find it in San Antonio.