Top San Antonio Malls
Posted by Shawn Culhane on Friday, August 14, 2015 at 6:45 PM
By Shawn Culhane / August 14, 2015
Comment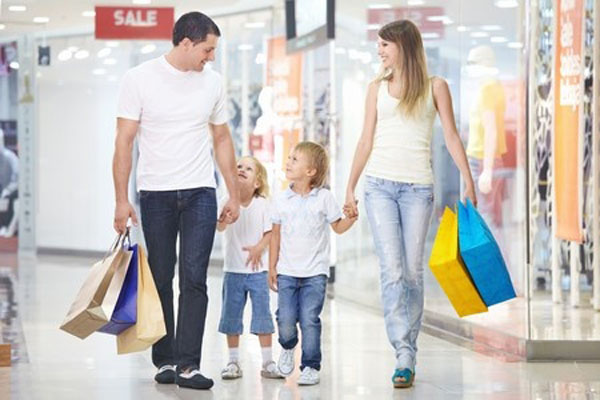 There are many great shopping malls found throughout San Antonio. Whether you are just visiting or you're a resident, finding the best place to shop doesn't have to be difficult. Here are some of the best malls found in San Antonio.
Market Square (El Mercado)
Market Square is the only place that provides the best Mexican heritage experience outside of Mexico and it comes with more than 25 varieties of shops and stalls. Items such as glassware, leather goods and vanilla come cheap if you are able to bargain and negotiate prices with the vendors.
Rolling Oaks Mall
Rolling Oaks Mall is a shopping paradise for the ladies as it offers more than 100 specialty shops such as American Eagle Outfitters, Bath and Body Works, Pac Sun and more.
Ingram Park Mall
Ingram Park Mall, another shopping paradise is located just minutes away from Sea World of Texas and provides more than 150 specialty shops. Ladies might spend quite some time in this huge mall as it offers plenty of apparel choices.
Rivercenter Mall
Rivercenter Mall is not the typical mall. The San Antonio River Walk flows into this mall, making is quite unique. Of course, it is filled with apparel stores, a food court and restaurants.
North Star Mall
North Star Mall caters all age groups by offering budget to luxury shopping stores, which are good for "retail therapy".
The Rim
The Rim is located just 2 minutes away from the popular tourist attraction, Six Flags Fiesta Texas. It offers a luxury shopping experience with plenty of brand name shops. Besides, The Palladium that contains IMAX, restaurants, bars and game rooms are the focal point of The Rim.
Alamo Quarry Market
Alamo Quarry Market used to be a cement plant. Don't be surprised when you see smokestacks inside the mall. The Regal cinema was constructed around the original smokestacks without demolishing them.
These are a few of the best malls found in San Antonio. There are plenty of other places you can go to shop, as well.