Top Patio Dining With Kids in San Antonio
Posted by Shawn Culhane on Wednesday, November 29, 2017 at 8:09 AM
By Shawn Culhane / November 29, 2017
Comment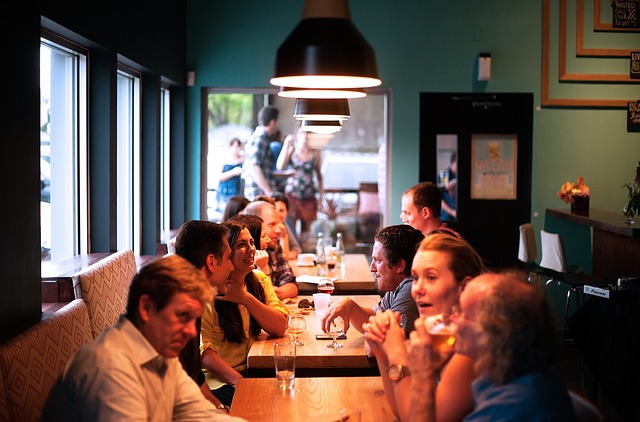 One of the best ways to dine in San Antonio is definitely to sit at a favorite patio in town. For some, this favorite pastime came to an end when their family expanded and kids came into the picture. Not only do kids have different dining needs between high chairs and special menus, but they can sometimes get loud at restaurants disturbing other diners.
The good news is that San Antonio has solved that problem by making some kid-friendly patio options so that you can still enjoy the outdoor dining experience and yet the restaurant is catering to the kids more than anything. Between special outdoor play experiences to kid-friendly menu items, take a look at the top patio dining with kids in San Antonio and what you can expect.
Cerronni's Purple Garlic – 1017 Austin Highway, San Antonio
Plan your next Wednesday or Saturday at Ceronni's Purple Garlic in San Antonio. This favorite spot for pizza, pasta, and subs features a kid-friendly option two days a week where parents can take advantage of a free kid's meal. With your purchase of an adult entrée on Weds or Sat, your kids can eat for free all day. You'll love their homemade soups and made from scratch desserts. They are open at 11am all week until 9-10pm except for Sundays.
Two Step on Bandera and Braun – 9840 West Loop 104 N, San Antonio
If you head over to Two Step at the Braun Pointe Shopping Center's parking lot, literally on the corner of Braun Road and Loop 1604, you'll have the perfect patio access for you and the kids to enjoy. When you're looking for lunch or dinner this week, Two Step will give you a nice patio option with a grassy area for the kids to run around and play the whole time. Enjoy local Texan cuisine, an energetic staff, and live music on the weekends.
The Pigpen – 106 Pershing, San Antonio
If you have kids that are past diapers, they will love the playground at The Pigpen on Pershing. It's the perfect excuse to hit a local patio for some delicious grub while the kids can play, climb, and run at the same time. You'll enjoy menu items like the brisket and the shrimp tacos, but the kids will especially love hitting the play area under the trees.
El Machito on Basse – 7300 Jones Maltsberger Rd, San Antonio
If it's all about great service for you, you'll love EL Machito on Basse for your next dining experience with the kids. They make their entrees in house like the bacon-wrapped hotdog. You'll have patient servers and a fun place for the kids to play in the kid's area. There is a playground and they even do free activities on Saturday sometimes like face paintings for the kids.
Two Bros, BBQ – 12656 West Avenue, San Antonio
One of the most original kid-friendly patio options is at Two Bros, BBQ. They not only have a great patio to listen to live music while enjoying some Texas BBQ, but their patio has a kids' playground with a sandbox. Sit in the shade on the next hot day and hang with the family at Two Bros, BBQ.
For even more patio fun in our area, check out Beefy's Backyard, Viola's Ventanas, Blanco BBQ in San Antonio, and El Chapparal in Helotes.