Top Neighborhoods Found in the 78748 Zip Code
Posted by Shawn Culhane on Tuesday, September 6, 2016 at 5:46 PM
By Shawn Culhane / September 6, 2016
Comment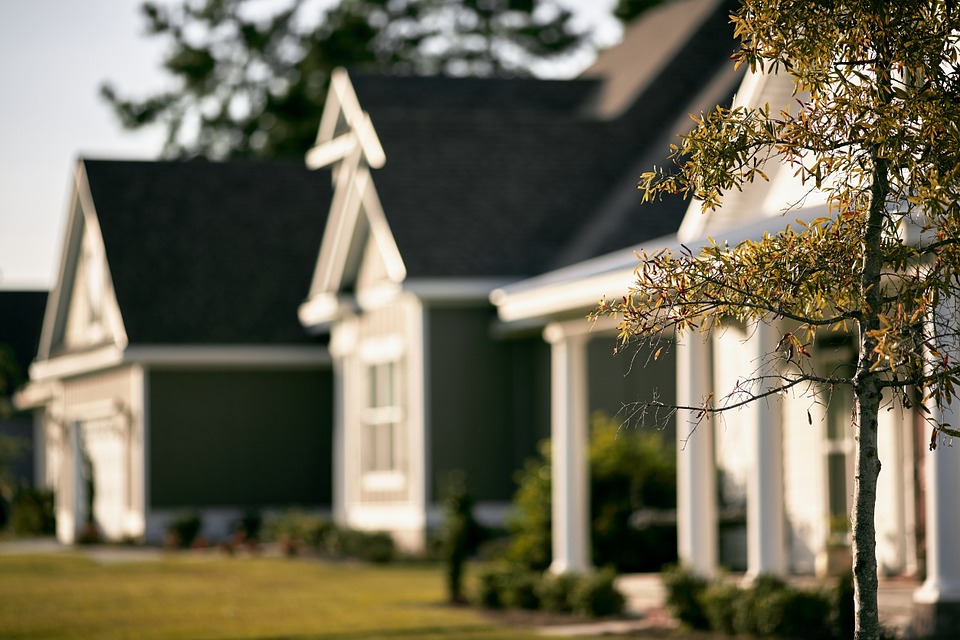 Austin is one of those cities that offers so much diversity that you could live in a different zip code from a friend and have a completely different Austin experience. It's one of the things that makes this city really special and one of the most unique parts of Texas.
Austin offers a thriving downtown, a wonderful suburban area for families with growing kids, and breathtaking Texas Hill Country neighborhoods that will have you living in luxury. It's exciting knowing that when your family's needs change, there will always be another neighborhood in Austin that has the perfect lifestyle ready for you.
If you're currently looking for a part of town that offers some of the best schools and a short drive to the best parts of Downtown, the 78748 zip code may be the perfect fit for you. Here is a look at some of the top neighborhoods found in this Austin zip code, known for being one of the most popular and fastest selling zip codes in the city.
Brodie Springs
Known for being a newer and more upscale neighborhood, Brodie Springs is a great choice for those looking to live in the Southwest part of Austin. It only started to see development in 2006 and just wrapped up building in 2012.
With 114 homes and large lots, residents here love living in a great deal of space with modern amenities. Being near Downtown and South Austin, you get the best of both worlds in Brodie Springs. Find homes on average for $580k and homes as large as 5,300 square feet. children can attend schools in the Austin ISD which includes Baranoff Elementary, Bailey Middle, and Bowie High.
Cherry Creek
If you're on a strict budget, Cherry Creek is the perfect place to combine a beautiful neighborhood at reasonable prices. Cherry Creek dates back to 1965 and has homes as new as 2000 making it perfect for those that like an older starter home or something more modern. You'll find plenty of bedrooms for a growing family with homes mostly containing 3 or 4 bedrooms.
Being one of the largest neighborhoods in Southwest Austin, this neighborhood is great for those that want something established and doesn't want to be forced into an HOA. Find homes here around $300k and square footage between 1,200 and 3,100 square feet. The kids can attend Cowan Elementary, Covington Middle, and Bowie High School.
Gabardine Neighborhood
If your budget falls in the $300,000 range and you're looking for a more modern home, the neighborhood of Gabardine may be perfect for you. The homes here were built between 2009 and 2016, with sizes between 1,220 square feet to 2,550 sq. ft.
Kids can attend Baranoff Elementary, Bailey Middle School, and Bowie High with the Austin ISD and parents love living in a neighborhood that offers beautiful brick and stone exteriors, large floor plans in single family homes, and the option of garden homes and condos. The garden homes are not only free standing away from your neighbor's home, but they have the convenience of a condo with no landscaping or exterior work to be done.
Other neighborhoods
You'll find many wonderful neighborhoods in the 78748 zip code of Austin that it's hard to pick a favorite. The Hillcrest neighborhood is a great choice for those that want a newer neighborhood within an affordable budget in this part of town.
The Hollows at Slaughter Creek is a brand new Southwest Austin neighborhood that many are looking forward to as its modelled after Avery Ranch and Highpointe. The Laurelwood Estates area offers mature landscaping like beautiful, tall trees, homes built in the early 2000's, and an excellent location. You'll also find winners in neighborhoods like Sweetwater Glen, Shady Hollow, Buckingham Estates, Reserve at Southpark Meadows, Sage Meadow, and Bauerle Ranch.
When it comes to choosing a great neighborhood in the 78748 zip code of Austin, you can't beat these excellent neighborhoods offering great school districts, older and newer homes, and large lots with large floor plans.