Top Kid-Friendly Parks in San Antonio
Posted by Shawn Culhane on Wednesday, November 22, 2017 at 8:30 AM
By Shawn Culhane / November 22, 2017
Comment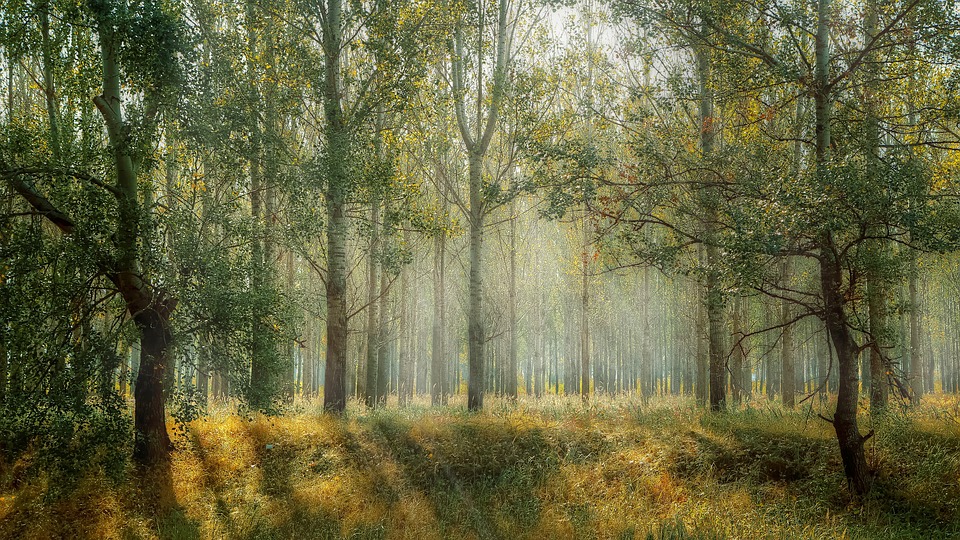 If you're new to the San Antonio area, you may be wondering where everyone takes their kids for a day in the park. There are several excellent park options in the area for some family fun whether you're looking for some fresh air, exercise, or a change of scenery for a picnic lunch.
No matter where you live in town, you won't be far from a kid-friendly park since they are well-scattered throughout San Antonio. Take a look at some of the top picks for kid-friendly parks and what you can expect to find there.
Brackenridge Park – 3910 N St Mary's Street
Check out the Brackenridge Park if you are looking for a park near the San Antonio Zoo. You'll have easy access to the zoo, as well as the Witte Museum and DoSeum. It's a large park with 343 acres of greenspace for relaxing with the kids. Be sure to pack a picnic or your grilling supplies because there are grilling areas and over 100 picnic spots. It will be easy to get some exercise with the relaxing walking trails there as well.
Phil Hardberger Park – 8400 NW Military Hwy or 13202 Blanco Road
Located on both the east and west side of town, you can find Phil Hardberger Park divided by the Wurzbach Parkway. Check it out on the west or east side locations offering 5 miles of trails to explore with your little ones.
Hemisfair – 434 S Alamo Street
If you are looking for the ultimate playground on a hot day, be sure to check out the Hemisfair Park on South Alamo Street. It's not only full of a large green space, but it has an excellent playground, a splash pad to cool off on a hot Texas day, and beautiful fountains and statues to enjoy as well.
Chris Park – 111 Camp Street
This is one of those parks that will bring some education into your outdoor play experience. Take the kids to Chris Park where you can learn about the 18 different plant varieties, check out the constellation-themed benches and walkway, and then read some beautiful quotes from the journals of Chris Pace. You and the kids will have a blast rolling down the grassy knoll called Tumble Hill while you're there too.
Travis Park – 311 E Travis St
If you want to keep the kids entertained but you have furry little ones to worry about too, check out Travis Park. They have an adorable little dog park for Fido while you take the kids to play some games at the giant chess set or the area for hula-hooping, board games, and book check-out. This is a park to beat for uniqueness, especially since there are summertime outdoor movie nights, jazz concerts, and ballet performances going on as well.
Woodlawn Lake Park – 1103 Cincinnati Avenue
If you have kids that love to get sporty, check out Woodlawn for your next park visit. They have a man-made lake for fishing, as well as basketball and a swimming pool. The pool closed in September but it will be back up and running in May for no charge. Check out the 1.5 mile-long trail for a stroll with the whole family.
Denman Estate Park – 7735 Mockingbird Lane
Debatably one of the most beautiful parks has to be Denman where you can find some beautiful artwork while enjoying the sunshine. At this park you'll enjoy plenty of space to enjoy a picnic with the family, walking trails where you can feed the ducks, and a chance to enjoy some beautiful Korean art. There is a Korean monument that was hand-crafted from artisans of Gwangju, Korea, our sister city.
Landa Park – 164 Landa Park Drive
Lastly, don't forget to swing by Landa Park, especially if you love being by the water. They have paddle boats that you can enjoy and you'll love feeding the fish.
If you need a fun place to go on the weekends that will get your kids outside, moving around, and spending quality time together, these parks are some of the best in the city and each offer something a little different from the rest!