Top Brewery Tours and Breweries in Austin, TX
Posted by Shawn Culhane on Thursday, February 23, 2017 at 8:33 PM
By Shawn Culhane / February 23, 2017
Comment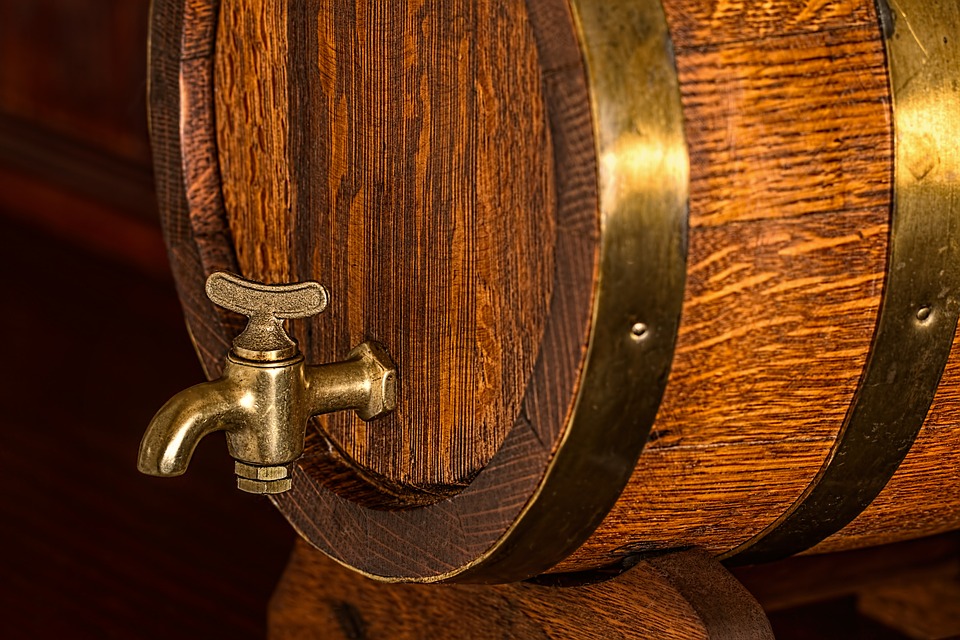 One of the fun things that everyone likes to do in Austin is hit a brewery and take a brewery tour. There are so many excellent breweries and taking a tour to see them all is one of the best ways to spend your weekend. Who doesn't love craft beer and a tour to see where the magic happens?
You'll have a new appreciation for where your drink is coming from and love meeting the people responsible for serving them to you day in and out. With so many amazing Austin breweries, which ones really stand out? Take a brewery tour or come up with your own and be sure to check out these popular options along the way.
Oasis Texas Brewing Company – 6550 Comanche Trail, Austin
Start at Oasis Texas Brewing Company where you can enjoy beer that tastes good all year round. The beers here have become really popular within the community and visiting makes for a relaxing afternoon. Check out Happy Hours twice a week or special tasting events throughout the month. Try beers like Metamodern Session IPA, the Luchesa Lager, or the Slow Ride Pale Ale.
512 Brewing – 407 Radam Lane, Austin
This is a great stop if you appreciate unique flavors because the beers here are created with old world Belgian and English styles. While bringing in those flavors, it's made with domestic ingredients and Austin's mineral rich water.
You can stop in to get your growler filled, take a tour of the facility, or enjoy a taste of popular options like the Pale, IPA, Pecan Porter, Nut Brown, Belgian Style Trip3l, and so much more. Be sure to visit on Saturdays for a $12 sample glass and six samples of what's on tap and take the guided tour at 1pm.
Adelbert's – 2314 Rutland Drive #100, Austin
Swing by Adelbert's where you'll enjoy Belgian style beers handcrafted locally to bring you a variety of styles. Check out the Boheimian floor malted barley, the Noble Czech hops, and flavors made with fresh yeast.
Stop in to the tap room Weds-Fri from 5-10pm or weekends starting at 1pm where you can try a $14 glass option where the glass becomes your souvenir. You can take a tour on Fridays and Saturdays to try fun options like the Dancin' Monks, the Black Rhino, or the Travelin' Man.
Austin Beerworks – 3009 Industrial Terrace, Austin
You can't miss an opportunity to tour Austin Beerworks where you'll get to tour and enjoy a tasting of their warehouse. They feature IPAs, ales, and bold craft beers that are a favorite in Austin. Ask for the Sputnik, a Russian Imperial Coffee Oatmeal Stout or the current seasonal options.
Blackstar Coop – 7020 Easy Wind Drive, Austin
For a one-of-a-kind experience, Blackstar Coop is hard to beat. You'll find unique names like Insubordinate Dockhand, High Esteem, and Recaclcitrant Dockhand. Check out their event calendar for tours and tastings, like Happy Hours, Beer Releases, and more. You can enjoy tastings all week with kids and pets allowed.
Draught House Pub & Brewery – 4112 Medical Pkway, Austin
If you love a place where you can sit on the patio and enjoy a beer on tap, look no further than Draugh House Pub & Brewery. There are always food trucks stopping by and weekly specials like Firkin Friday or Buy a Pint Keep the Glass on Wednesdays.
Hops & Grain – 507 Calles St Suite 101, Austin
Be sure to take a tour at the sustainable microbrewery Hops & Grain, where you can visit the Tap Room all week or take a tour on Thursday, Fridays, and Saturdays for no charge. In 45 minutes you can learn all about the delicious beers offered here like the Imperial Oatmeal Stout. Try the Brew Biscuits with your beer, which are made from used grains that are used in the beers.
There are too many breweries in Austin to hit them all in one trip, but this list will get you a great start. Check out these breweries and a whole lot more around Austin where you can enjoy tastings, tours of the property, special events, happy hours, and so much more!