Top April Events Throughout Austin, TX
Posted by Shawn Culhane on Thursday, March 30, 2017 at 2:06 PM
By Shawn Culhane / March 30, 2017
Comment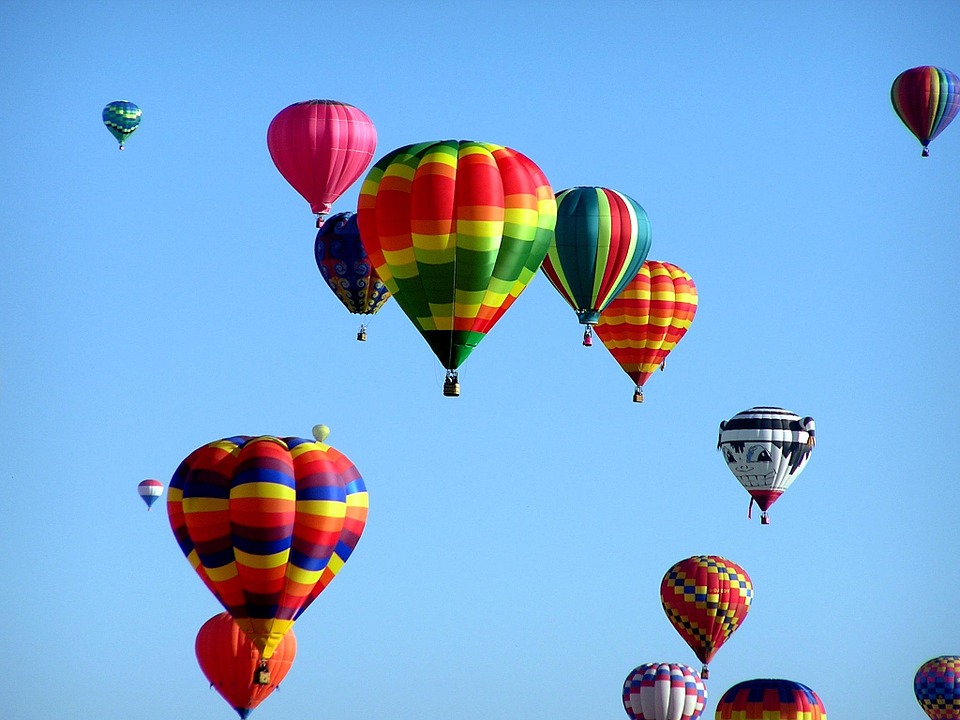 April is a big month for events throughout Austin, Texas. With the spring in full force, flowers blooming and the weather still providing great temperatures, there are several outdoor events on the schedule. Here's a look at the events going on throughout Austin in April 2017.
Texas VegFest 2017 - April 1st
A great event with plenty to offer, Texas VegFest 2017 will be happening at Fiesta Gardens in Austin. This event will celebrate the environment, health and welfare of animals, along with the benefits of living a plant-based lifestyle.
Ballet Austin - April 1st
Another event for April Fool's Day, Ballet Austin will hold a performance at The Long Center.
Euphoria Fest - April 6th to 9th
This marks the sixth year for the Euphoria Fest, which is a music and camping festival. It will be held at Carson Creek Ranch and celebrates living in the moment.
16th Annual Lonestar Round Up - April 7th and 8th
A large outdoor car show and music festival, the Lonestar Round Up is a very popular choice in April. It will feature plenty of vintage vehicles, custom cars and plenty more to enjoy. The event will be held at the Travis County Expo Center.
East Austin Urban Farm Tour - April 9th
Take a tour of the beautiful farms and enjoy plenty of food, drink and fun. The East Austin Urban Farm Tour will offer guided farm tours to guests wanting a behind-the-scenes look at how food is grown. Plenty of food from top area chefs will be on hand, along with brews from local breweries. The event will be held at many farms throughout the area.
Held at Domain Central Park in Austin, this event will provide a fun running choice for those looking to stay fit. The rate will cover 10 miles and many local bands will be playing throughout the course. If you love to run and you want to enjoy great live music, this is event for you.
2017 Balloons Over Horseshoe Bay Resort - April 14th to 16th
This event provides the only annual hot air balloon festival in the Austin area and thousands will be in attendance. 2017 Balloons Over Horseshoe Bay Resort will be held at Horseshoe Bay Resort with plenty of beautiful balloons launching.
Austin Reggae Festival - April 14th to 16th
Held at Auditorium Shores, this music festival will feature some of the best reggae music in the area. It will benefit the Capital Area Food Bank of Texas.
Moontower Comedy and Oddity Fest - April 19th to 22nd
Unique comedy improv and all kinds of fun will be a part of this great festival held at the Paramount Theatre. More than 100 comedians will be on hand performing sketch, improv, musical comedy and stand-up.
Old Settler's Music Festival - April 20th to 23rd
A four-day festival with over 30 of the best American roots music acts, the Old Settler's Music Festival will be held at Salt Lick Pavilion and Camp Ben McColloch in Driftwood.
MotoGP World Championship - April 21st to 23rd
The top talent in MotoGP will be on hand at the Circuit of the Americas to race for the championship. Enjoy some of the finest racing in Austin at this top even.
Craft Beer Festival - April 22nd
Held at Wurstfest in New Braunfels, TX, the Craft Beer Festival will be back for the third year. It will include more than 80 craft beers, food trucks and plenty of live music.
Austin Food & Wine Festival - April 28th to 30th
A great event covering the entire weekend, the Austin Food & Wine Festival will provide wine, beer, artisan food and plenty more to enjoy.