Tips for scouting bluebonnets
Posted by Shawn Culhane on Thursday, April 15, 2021 at 10:09 AM
By Shawn Culhane / April 15, 2021
Comment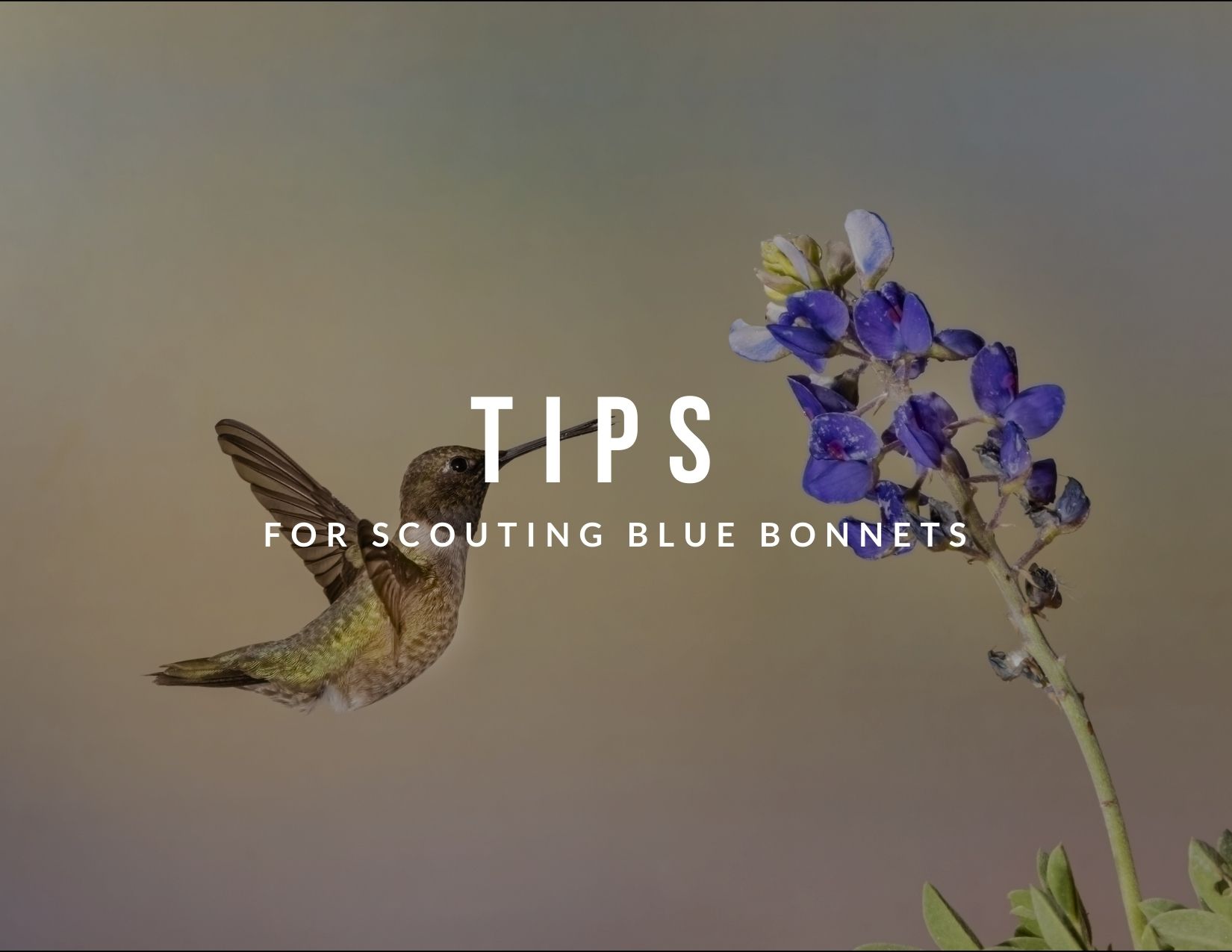 1. These are wildflowers. Where and when they'll show up is something that changes from year to year. A place that had a thick carpet last year isn't guaranteed a repeat performance. Weather plays a big factor in when, where and how bluebonnets bloom.
2. When you get word of a good bluebonnet spot, don't wait. A few days can make a difference in the quality of the blooms. Word gets around about nice thick patches and if you wait too long, the flowers will have been trampled by little feet and won't be as fresh.
3. Get out of the cities. While we've scouted out some known spots where these flowers pop up every year, you're not going to find them growing out of the sidewalk in downtown Austin. Parks, lakes and backroads are what you want. Everyone has some sort of GPS nowadays so don't be afraid to get a little lost in the pursuit of the prettiest blooms.