Things to do Outdoors in Austin, TX
Posted by Shawn Culhane on Thursday, April 16, 2015 at 6:05 PM
By Shawn Culhane / April 16, 2015
Comment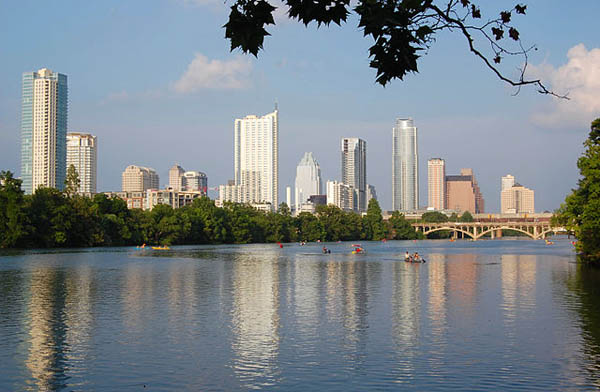 There are plenty of things to do outside and the city of Austin is even ranked as one of the fittest cities in the country. Whether you enjoy cycling, water-biking, canoeing, paddle boarding or many other outdoor activities, you will find them here.
Since Austin receives about 300 days of sunshine and has an average temperature of 68-degrees, it's a great place for those enjoying the outdoors. Here are some of the things you can enjoy outside in Austin.
Lady Bird Lake Hike and Bike Trail - First Street Bridge at Lady Bird Lake
One of the coolest outdoor spots, this trail provides a great place for runners, cyclists and walkers. The Memorial found at the Auditorium Shores can be viewed here, as well. It honors bluesman Stevie Ray Vaughan.
The trail is 10 miles long and borders the lake. It's conveniently located in the downtown area of Austin and often provides a place for runners and bikers to meet.
Barton Springs Pool - 2101 Barton Springs Road
Another great outdoor spot is the Barton Springs pool. The water is consistently kept at 68 degrees to provide plenty of swimming fun. The pool was voted at the best swimming hole in all of Texas. It's open from 5am to 10pm daily, but closed from 9am to 7pm on Thursdays.
Austin Party Cruises - 2215 Westlake Drive
If you want to get outside and celebrate, the Austin Party Cruises are a great way to go. They are found near downtown and provide plenty of fun for company events, birthdays and other special events.
Other things you can enjoy doing outdoors in Austin include:
There are plenty of great outdoor activities to enjoy throughout Austin.