The best paint colors for your home office
Posted by Shawn Culhane on Wednesday, January 22, 2020 at 10:00 AM
By Shawn Culhane / January 22, 2020
Comment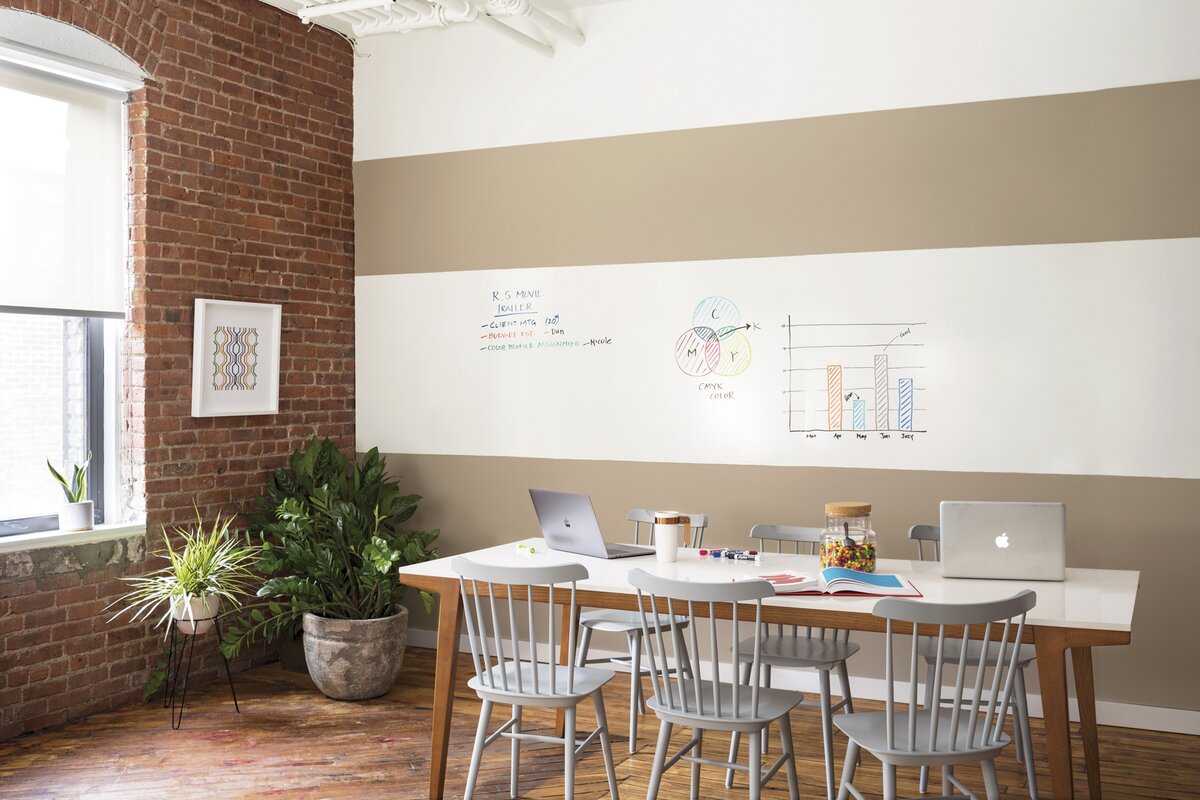 These pro-approved paint colors will help you transform any room into a more productive workspace.
Never underestimate the impact the right wall paint can have in a home office. Not only is it an easy way to refresh an outdated space, but the right paint hue could help increase productivity—after all, some paint colors are believed to have positive psychological effects. Studies even suggest that certain shades help stimulate your brain, while other hues are said to have calming effects that can lower stress levels. "A workspace is all about productivity, so you want to choose paint colors that will keep your energy focused and also have a calming effect," says Nicole Gibbons, interior designer and founder of Clare. "Even a controlled pop of color in a floral arrangement can spark creativity."
For this reason, it's important to select a paint color for your home office that actually inspires you. "A home office is likely to be a place you spend a lot of your day in, so it's important to consider colors that you are happy to be around for long periods of time," says Patrick O'Donnell, brand ambassador at Farrow & Ball. "Soothing, earthy colors like greens and blues evoke a feeling of calm if you are looking to reduce stress. While light colors, such as warm whites, are great if you want to create a room free of distraction."
Not sure what shade to paint your own home office? We reached out to a few of our favorite color experts for advice. From calming browns to stimulating yellows and beyond, these are the hues that will help create your idea work environment.
Article provided by: Martha Stewart