Southeast Austin Will Soon See a Huge Building Boom
Posted by Shawn Culhane on Saturday, November 28, 2015 at 6:02 PM
By Shawn Culhane / November 28, 2015
Comment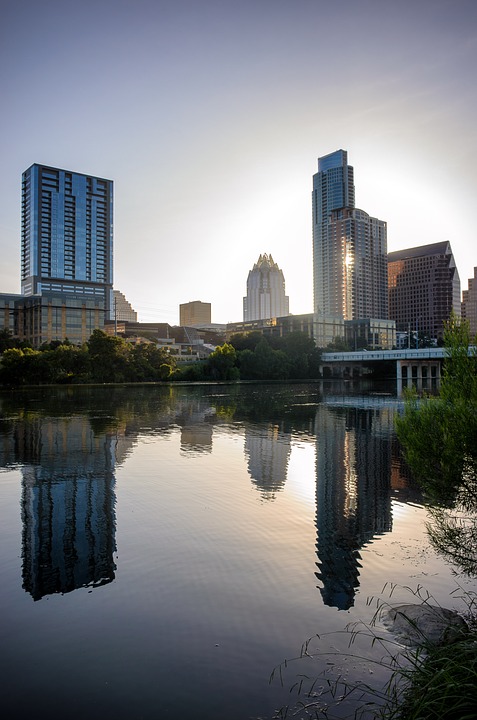 While Austin is a booming city that stands out for its popularity in Texas, the Southeast part of town has always been sort of forgotten and dismissed as undesirable for living. It was always passed through by travelers headed to the airport or for employees of industrial office buildings but many noticed that this area of town was rarely picked by residents.
Now, people are starting to realize that you can't beat its proximity to downtown and with the city decreasing in affordability, this part of town is truly one of the most affordable leaving residents room in the budget to enjoy the city more. In fact, a huge building boom is going to be taking place in the area and it's going to become an envied area to live in the future. Here is a look at what's expected for Southeast Austin.
The city's been preparing for this
With the completion of the Circuit of the Americas concert venue and race track, Southeast Austin has been preparing to become an area seeing a huge building boom. The last few years have brought about investors and developers ready to purchase large areas for developing large master-planned communities, mix-use projects, and entertainment venues. It's looking to be one of the biggest building booms the area has seen in over a decade.
While there are a few neighborhoods in the area already, they are scarce and lacking in a sense of community. Residents don't feel that they have the full neighborhood feel in areas like McKinney Heights, Onion Creek, and Addison with a lack of enthusiasm for home buyers to take residence here.
The new plans will change that enthusiasm
Coming soon will be some exciting new developments to light the fire in home buyers to move here going forward. For example, the new Vista Point was just added in 2015 featuring homes in the mid-$200,000's. In addition to the 344 homes and the proximity to the McKinney Falls State Park, it's just 10 miles away from downtown and right by Hwy 183 and IH-35.
Easton Park just opened in the fall and it's going to be the highlight of Southeast Austin. Residents will enjoy their choice of 5,000 homes in this master-planned community offering multiple pools, an onsite school, 300 acres of park spaces, and 13 miles in trails.
The area will also see the NLand Surf Park opening in 2016, a surf and water activity destination feature 160 acres of entertainment. It's the first inland surfing destination in the country and will be a net-zero water user offering 9 football fields worth of recreation space.
Professionals will also be excited to hear about the mixed-use projects being built here like the St. Elmo Mixed Used Project. This 40,000 square foot public market will offer a boutique hotel, over 25 retail spaces, residential condos, and a place to grab a beer. They will feature a beer garden, a brewery, and a Saxon Pub; perfect for residents that need a place to shop, relax, and lodge. In addition, the area will see large office parks, multi-family dwellings, educational spaces, and retail spaces.
The next 3-5 years will bring so much growth to Southeast Austin which means a new part of town for residents and business owners to settle. It's an exciting time to buy in this area and you'll have easy access to the highway for visits to downtown, the airport, and more.