Should you Take the Family for a Ride on the Train?
Posted by Shawn Culhane on Friday, April 3, 2015 at 5:59 PM
By Shawn Culhane / April 3, 2015
Comment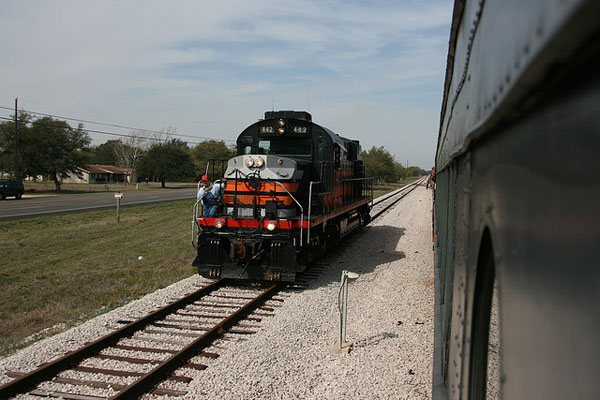 The Austin Steam Train is the perfect place to take a family. It's a wonderful family-friendly setting and offers a chance to do something new or unusual. The mission behind the Austin Steam Train Association is to preserve and re-create the experience of historic steam-era railroading for enjoyment for today's families.
The company has set up some great upcoming tours like the Mother's Day Flyer, the Beer Flyer, the Wine Flyer and then the ongoing rides like the Bertram Flyer. Here is a look at some family-friendly train rides that you'll love.
Mother's Day Flyer
Taking place on May 10, 2015 is the Mother's Day Flyer. You can treat your mother to a wonderful experience this year with a ride through Texas Hill Country. You'll cross the wooden trestle bridge over the South San Gabriel River and Short Creek Canyon. You'll have a chance to explore the Bertram Depot and take pictures and your ride will have special surprises for mom. It's taking place at 2pm-4:30pm.
The Bertram Flyer
The Bertram Flyer started March 15th and will be going each month until November 22nd. The trip is 44 miles round trip featuring a 15 minute layover in the historic Bertram Depot. Parties of two can be seated at shared tables. You'll love the interior décor featuring a fully restored operator's bay, vintage operating equipment and historic photographs. Try a ride as early as 10am and as late as 2pm.
Princess Flyer
Don't miss the Princess Flyer this August 22nd for your little girls. Taking place at 10am, the ride will be a leisurely 3 hour ride where your princess will get milk and cookies and a visit by the Depot Princesses. Girls are encouraged to dress up and bring stuffed animals.
Families will also love the upcoming the Burnet County Fair Flyer, the Father's Day Flyer, the Independence Day Express and the Halloween Express.