Shooting Ranges Near San Antonio
Posted by Shawn Culhane on Monday, July 13, 2015 at 6:13 PM
By Shawn Culhane / July 13, 2015
Comment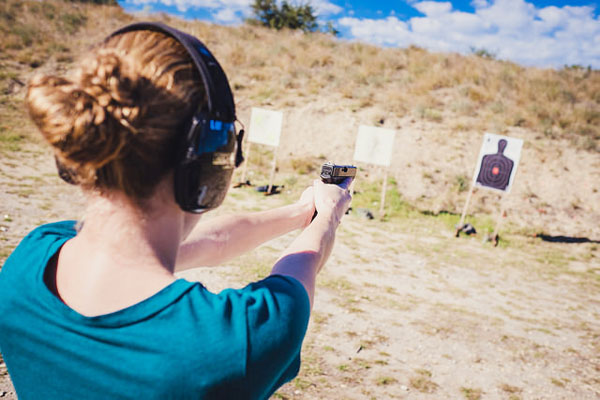 When it's time to get a little practice in with your firearms, you need to know where you can go. San Antonio is home to many shooting ranges. Here are a few of the best choices found throughout the city.
San Antonio Western Shooting - 13250 Pleasanton Road
You can enjoy this shooting range with an appointment. It's more than just a shooting range, however. This is an authentic Western Shooting Experience with real guns. You will be given safety instruction and supervised as you enjoy this unique experience.
The cost is $130 per person and you get to shoot multiple guns for about three hours. It is recommended that you book your appointment at least 30 days in advance.
National Shooting Complex - 5931 Roft Road
Found in the Texas Hill Country, this shooting complex covers more than 670 acres of space. It's perfect for firearms enthusiasts to enjoy plenty of different types of shooting, events and so much more. They have firearms classes, as well.
Nardis Gun Club - 4818 Interstate 10 East 78219
Open to the public, this shooting club provides plenty of classes and firearms fun. You can learn how to shoot, enjoy shooting in a climate controlled area and so much more. They have an on-site Gunsmith, lounge, coffee bar, pro-shop and deli.
San Antonio Gun Club - 928 East Contour Drive
Another public shooting club, the San Antonio Gun Club provides plenty of shooting. They specialize in NCSA 5-stand, American skeet, international trap and skeet. The gun club provides a high quality shooting venue with modern facilities, fair competition and so much more.
Whether you want to become a part of a gun club or enjoy a western shooting experience, you have plenty of options in the San Antonio area. Any of these choice will allow you to learn, practice and enjoy shooting your firearms in a safe environment.