Restaurant Spotlight: Uchi
Posted by Shawn Culhane on Tuesday, June 2, 2015 at 2:47 PM
By Shawn Culhane / June 2, 2015
Comment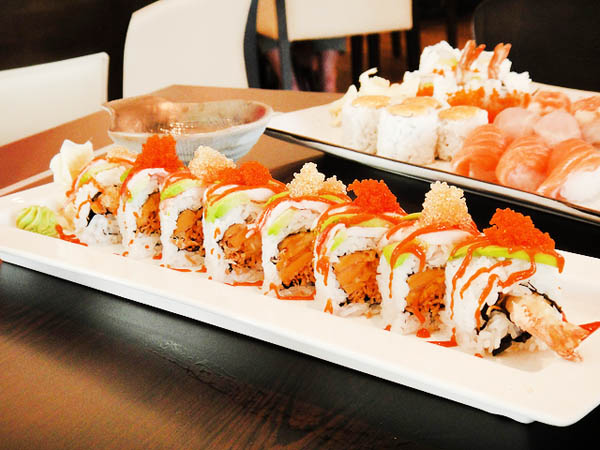 Uchi is your stop for contemporary Japanese dining and sushi in Austin. Chef Tyson Cole was awarded the Best Chef Southwest back at the 2011 James Beard Foundation Awards and it's made this restaurant really stand out in the area.
It's located over at 801 South Lamar in Austin offering dinner only seven days a week and their Japanese farmhouse restaurant Uchiko is found at 4200 North Lamar with the same hours available for dinner. You can make a reservation or stop-in to either of these two restaurants in Austin for a fantastic Japanese dish and sushi treat. Here is a look at the menu and what to expect at Uchi.
About Uchi
The restaurant is located on South Lamar with dinner hours from 5pm to 10pm Sunday through Thursday and 5pm to 11pm on Friday and Saturday in Austin. Uchi is the contemporary Japanese dining and sushi restaurant in Austin while their other restaurant Uchiko is focused on Japanese farmhouse dining and sushi at 4200 North Lamar in Austin with the same hours as Uchi.
The philosophy behind Uchi is combining local seasonal ingredients with a wide range of global seafood options. Diners can now pair traditional Japanese cuisine with refreshing flavors and new textures. Each day brings the fresh products with producers coming from local farmers and flown in fresh seafood found at Tsukiji market of Tokyo. Japanese cuisine is based on the best ingredients so Uchi focuses on bringing the freshest and most original takes on unique combinations.
Menu
Start with takara nigori, an unfiltered sake or gekkeikan, a hot sake option. Try a sushi roll before your meal like the crunchy tuna, negihama, a baby yellowtail, or bond, an avocado, gobo, sun-dried tomato, soy paper with salmon sushi roll. Enjoy a soup or salad like the miso shiru, the uchi salad and the edamame.
Tempura options include the hanna, kabocha, anago, ebi and shiki. There is so much to enjoy at Uchi with regularly changing menus to keep up with the seasonal selections. Enjoy similar offerings at Uchiko with new takes on the original cuisine of Uchi in a farmhouse setting.
Check out Uchi in Austin for a delicious Japanese dinner tonight.