Restaurant Spotlight: Truluck's
Posted by Shawn Culhane on Tuesday, July 28, 2015 at 3:55 PM
By Shawn Culhane / July 28, 2015
Comment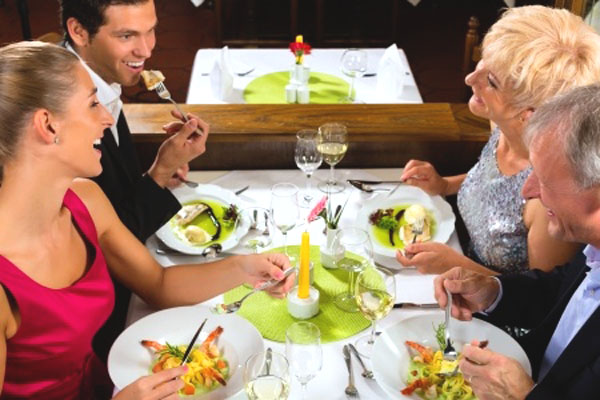 Austin, TX offers a variety of choices when it comes to restaurants in the downtown area. Some are more casual in nature and others may be considered just a step above fast food. If you are looking for a higher-end restaurant to enjoy a nice meal or perhaps even to celebrate a special occasion, Truluck's offers you those options.
Proper Attire Is Required
Like many upscale restaurants, Truluck's has guidelines to follow if you plan on enjoying a meal at their location. The specific dress is business casual, although dress shorts are permitted.
Unacceptable attire includes sleeveless shirts, tank tops, gym wear, short shorts and flip-flops. You will also need to leave your hat at the door.
Sampling the Fare at Truluck's
Be sure to bring your appetite, because there are a wide variety of culinary choices awaiting you when you visit Truluck's. The choices range from soup and salad to perfectly cooked steak and of course, seafood is always in season.
There are also menus available for those who prefer to eat at the bar and a gluten-free menu is available upon request.
Make sure that you arrive early enough so that you can enjoy the cocktail hour from 4:30pm until 6:30pm every day. Held in the Stone Crab Lounge, you will enjoy half-price cocktails, appetizers and live entertainment.
Location and Hours
Truluck's is located in downtown Austin at the corner of 4th and Colorado. If you want to look it up or use GPS to get to the area, the address is 400 Colorado in Austin. The restaurant is open from 5pm to 10pm, Monday through Thursday, 5pm to 11pm on Friday and Saturday and from 5pm to 9pm on Sundays.
It doesn't matter if you are looking for a restaurant to celebrate a special occasion or some place to simply have a nice meal, you will find it at Truluck's