Restaurant Spotlight: Torchy's Tacos
Posted by Shawn Culhane on Tuesday, June 23, 2015 at 2:15 PM
By Shawn Culhane / June 23, 2015
Comment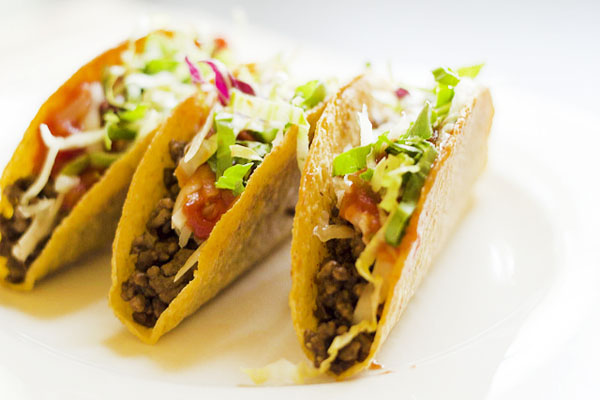 Torchy's Tacos is the place to go for taco lovers in Austin. They have the biggest selection you could imagine of taco varieties. Open for lunch and dinner seven days a week, you can enjoy dine-in, take-out or a drink at the full bar at a great location.
You can find Torchy's Tacos at several spots around Austin, including East 51st Street, South 1st at El Paso and soon on Congress Avenue. Enjoy comfy booths, TV at the bar and an excellent patio to enjoy when the weather's feeling great. Here is a look at what to expect at Torchy's Tacos.
What to Expect
The restaurant is open at 7am on Monday through Friday and 8am on weekends. They close at 10pm Sunday through Thursday and 11pm on Fridays and Saturdays. It was started by Michael Rypka, who left his job as an executive chef to chase his dreams of starting a taco joint. Once he acquired a food trailer and red Vespa scooter in Austin, he mortgaged the house and maxed out his credit cards to open Torchy's Tacos on Bouldin Creek at South 1st.
He wanted to create great street food from great fajitas and green chili pork so he began to hand out free chips and award-winning salsa to get everyone to stop by the trailer. Soon, everyone was exclaiming "Damn Good" at the trailer and the taco dream took on a life of its own with long lines. You'll find it today at several locations and a trailer park having won many awards and a long line of loyal customers.
Menu
Check out the menu featuring a taco of the month and a taco for every appetite. Try breakfast tacos like the Monk Special or #1-#5 Breakfast Tacos. For lunch and dinner, try taco specialties including:
The Democrat
Green Chili Pork
Fried Avocado
The Republican
The Independent
Mr. Pink
Baja Shrimp
Beef Fajita
Add a side of guacamole, salsa, rice, refried beans and $2 beer.
See what all the fuss is about at Torchy's Tacos all over Texas.