Restaurant Spotlight: The Salt Lick
Posted by Shawn Culhane on Tuesday, May 26, 2015 at 2:36 PM
By Shawn Culhane / May 26, 2015
Comment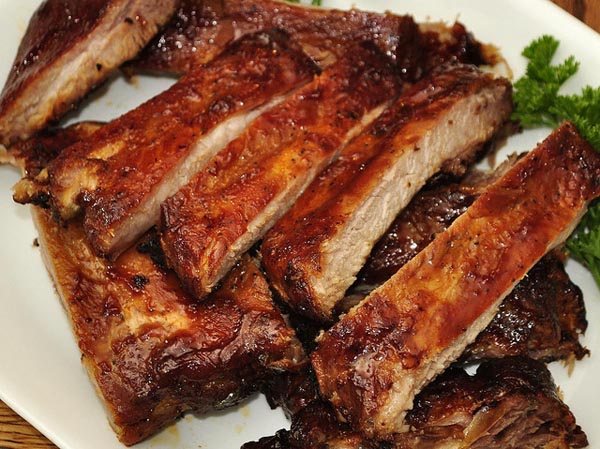 If there is one thing that Texans take pride in, it is their barbeque. No restaurant showcases this more than the Salt Lick Bar-B-Que in Driftwood, Texas. The Salt Lick was founded in 1967, when Thurman Roberts built the barbeque pit that forms the heart of the Salt Lick.
He would cook meat on Thursday night and sleep there until it sold. Within a few months, he was selling out before the weekend was over. He decided to build a place to eat around the pit and thus, the Salt Lick came into being. Since then, the restaurant has grown into a world famous eatery, featured on The Food Network, the New York Times, and GQ.
What About the Food?
The barbeque at the Salt Lick starts with the open pit, a rarity in a restaurant. Meats sear over open oak flames and bathe in the Salt Lick's signature sauce. The sauce is not tomato based, so instead of getting bitter over the coals, it simply caramelizes into the meat. If it is your first time to the Salt Lick, go Family Style.
For $24.95, it is an all you can eat extravaganza of brisket, pork ribs, and sausage with potato salad, coleslaw and beans on the side. Kids under three eat free, and under 11 is only $8.95. If your eyes are bigger than your stomach, consider Thurman's Choice. It is the same meal with the all-you-can-eat option removed.
Want to get something to go? Brisket, ribs, sausage and turkey are available by the 1/2 pound, and if you love the sauce, a quart is under $7.
If you love barbeque (and who doesn't), make sure you stop in at the Salt Lick. One thing to keep in mind is that the Driftwood location only accepts cash, no credit cards. The location in Round Rock, however, has no such limitations.