Restaurant Spotlight: Southerleigh
Posted by Shawn Culhane on Wednesday, September 5, 2018 at 8:45 AM
By Shawn Culhane / September 5, 2018
Comment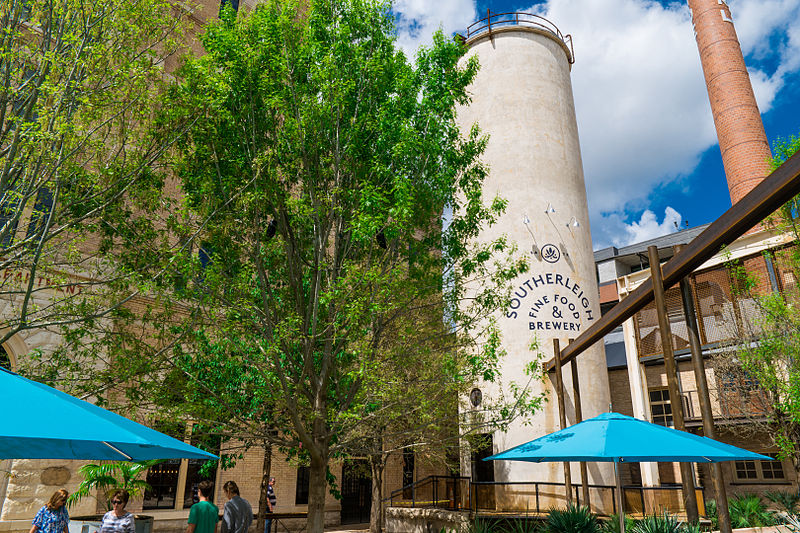 A great spot for lunch, Southerleigh offers an incredible menu found within the Pearl Brewery. It's one of the largest brewpubs in the country with plenty of great beer, great food and so much more. The brews found here are incredible, but there's more to this spot than just beer.
It's a family-friendly place with plenty of great things to enjoy for kids, adults and even the picky eater. They even provide the kids with a tray of pretzel dough with the kids' menu. They get to play with the dough as they create their own pretzel before they order.
Along with lunch and dinner, Southerleigh offers brunch and a mid-shift/late-shift menu.
The Food
The lunch menu offers sandwiches, salads and smaller options, along with larger options and some combinations. You'll find burgers, chicken salads, ahi tuna, fish and even steak on the lunch menu.
The dinner menu features plenty of seafood with oysters, fish, shrimp and crab legs. You'll also find steak and chicken on the dinner menu.
The Mid-Shift/Late-Shift menu includes smaller plates with plenty of options. You can choose from several of their regular menu items made smaller when you just need a snack.
Brunch favorites, such as mimosas, eggs, waffles, pancakes and other items are found on the menu. They also offer several of their regular menu items with a bit of a twist on the brunch menu.
The menus change with the season as different ingredients become available. The restaurant is known for serving fine food and provides a new menu with each season to keep things fresh.
The Beer
Several beers are found at Southerleigh with plenty of local options. You'll enjoy ten choice son tap with some of the beers changing regularly. The beer is unique and offers something you probably won't find anywhere else.
History
While the restaurant has not been around as long as the building, it's still surrounded by history. The building was originally Pearl's Brewhouse and was built in 1894. It's a San Antonio landmark and has been for many years. After opening, the brewery went from nothing to the largest brewery in Texas by 1916. It survived Prohibition but did close down in 2001.
In 2002, the building was purchased by Silver Ventures and the property went through adaptation and renovations. However, the charm and history of the building were preserved as the culinary and cultural village was created.
Location and Hours
Southerleigh is found at 136 East Grayson Street in Suite 120 in San Antonio. The location is found within one of the hottest places in San Antonio. Pearl offers a farmers market, several shops, and many other businesses.
Southerleigh are open from 11am to 10pm, Monday through Thursday, from 11am to 11pm on Friday, from 10am to 11pm on Saturday and from 10am to 9pm on Sunday.
It's best to get a reservation as this restaurant is very popular. You can make a reservation by calling (210) 455-5701 or on their website at http://www.southerleigh.com