Restaurant Spotlight: Saltgrass Steakhouse
Posted by Shawn Culhane on Sunday, December 13, 2015 at 5:18 PM
By Shawn Culhane / December 13, 2015
Comment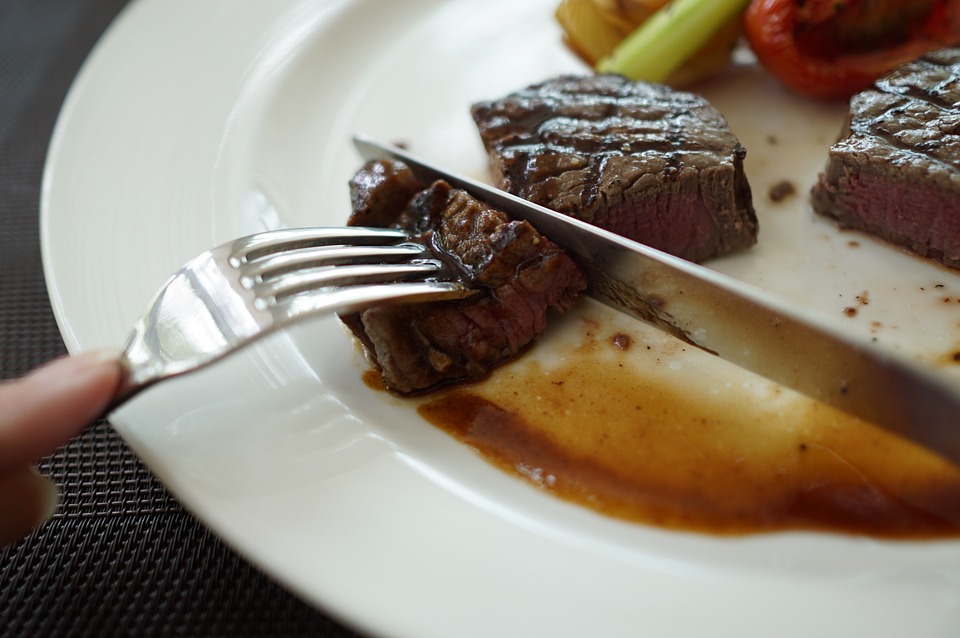 Make it a steak night tonight at Saltgrass Steakhouse, Austin's award-winning steakhouse. The restaurant's concept dates back to the 1800s, during a time where Longhorns used to roam Texas and ranchers caught on that those in the North were going wild over their beef.
Once the Longhorns made their way to Texas during the winter to graze on the coastal salt grass, the Salt Grass Trail became the spot where the best beef in Texas came from. Now, you can enjoy the Saltgrass Steakhouse located on the historic trail ride in which the annual celebration of the Houston Livestock Show & Rodeo takes place.
You'll find it hard to beat the steaks, chicken, seafood, and side dishes made from scratch that you'll find at Saltgrass Steakhouse. The open campfire flavors of their meats and seafood chargrilled to perfection, along with homemade soups, breads, and desserts are what make this restaurant the best choice in Austin. Here is a look at what to expect when you visit Saltgrass.
Visiting Saltgrass Steakhouse
The restaurant is located all over Texas with a convenient location in Austin at 10614 Research Boulevard. They serve lunch and dinner seven days a week opening at 11am daily and closing between 9:30-10pm. They feature a lunch menu, dinner menu, gluten-free selections, and a kids menu for their guests.
The Menu
Lunch is served daily until 4pm. Enjoy a lunch entrée served with a side dish such as the Pat's Ribeye, the Prime Rib, the Gulf Coast Steak & Shrimp, or the Wagon Boss Top Sirloin. Pair it with the garlic mashed potatoes, steak fries, or macaroni and cheese. Common lunch selections include the soup & sandwich pairing, the grilled chicken breast, the Vaquero tacos, and the tenderloin tips.
For date night, start your dinner off with the perfect appetizer including popular options of Range Rattlers, Seafood Fondeaux, and the Artichoke & Spinach Dip. Soups and salads range from a grilled chicken salad, a tenderloin cobb salad, and a steak salad. Enjoy lighter sandwiches and burgers or choose a signature entrée.
The dinner menu has great selections including:
New York Strip
Steak K-Bob
Pat's Ribeye
Wagon Boss Top Sirloin
Texas T-Bone
Maudeen's Center-Cut Filet
Shrimp selections
Grilled Salmon
Chicken selections
Center-cup Pork chop
And much more!
Ask about their side dishes, classic combinations, and steak toppers.
What you need to know about Saltgrass
The restaurant provides Certified Angus Beef Steaks which are the finest in the world. These cuts of beef will combine a leanness with fine marbling that is hard to beat. All of their steaks are topped with garlic butter and a Saltgrass-7 Spice seasoning before being cooked to perfection.
Many people stop in for the beef as well as the favorite Two-Fork Cheese Cake and Shiner Bock Beer Bread served with warm honey butter. For those that need a change of pace from the delicious cuts of beef, there are wonderful seafood and poultry selections along with BBQ baby back ribs and burgers. You can't beat their homemade soups, breads, and dressings. Ask about their Happy hour specials in select locations, their current wine list, their draft beers, and their top shelf agave margaritas.
Whether it's a family gathering, a corporate meeting, or date night, you can't beat the selections and quality found only at Saltgrass Steakhouse in Austin.