Restaurant Spotlight: Pieology
Posted by Shawn Culhane on Friday, April 24, 2015 at 6:17 PM
By Shawn Culhane / April 24, 2015
Comment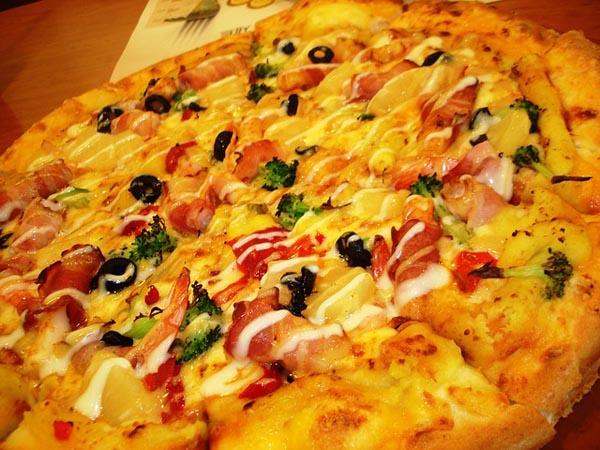 Pieology is you pizza destination in Cedar Park. It's a restaurant serving custom artisan-style pizzas, handcrafted and stove oven fired. You can get unlimited toppings, great prices and they are open seven days a week.
They use only the freshest ingredients along with their signature sauces and crusts. Their award-winning pizza restaurant features personally-inspired pies in unlimited flavor combinations stone fired in under three minutes! Here is a look at what you can enjoy at Pieology in Austin.
About Pieology
Pieology started in 2011 by Carl Change, a true "Pie-oneer." His concept fell into the casual custom pizza sector and evolved from a simple idea into one of the country's favorite experiences. You'll get an affordable and yet interactive experience when you visit Pieology and their mission is to instill creativity into their guests through a positive atmosphere and through their fun creations. The memorable dining experience at Pieology hopes to serve the community in a positive way, one pie at a time.
You can visit them all week at 905 East Whitestone Blvd Suite A in Cedar Park. They open at 11a, every day and close at 9:30pm Monday through Thursday, 9pm on Sundays and 10:30pm on Fridays and Saturdays.
Menu
When you arrive, choose from their homemade crust, a whole wheat crust or the gluten-free crust for a $2 fee. Select your sauce from red to 3 cheese alfredo, herb butter to olive oil, or even a BBQ option. Choose your cheeses and meats before stacking on the toppings.
They offer mozzarella, ricotta, parmesan, feta, gorgonzola, daiya mozzarella and a vegan option. Choose from bacon, ham, pepperoni and so much more. Then top it with vegetables, basil, tomatoes and so much more. Then you can add an "after bake" option for a flavor blast.
Along with pizza, enjoy salads and sides. If you don't want to create your own, try the Pieologist's Favorites like the Classic Margherita or the Mad to Meat You.
If you want pizza near Austin, definitely check out Pieology