Restaurant Spotlight: Mighty Fine Burgers
Posted by Shawn Culhane on Tuesday, July 21, 2015 at 3:53 PM
By Shawn Culhane / July 21, 2015
Comment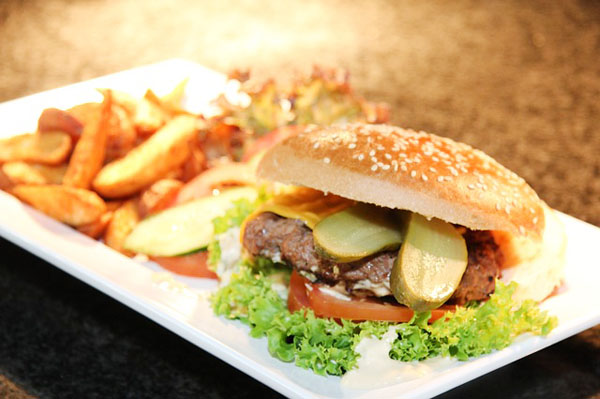 Mighty Fine Burgers is a fantastic spot to grab your favorite American meal. Burgers, fries and shakes are the specialty at Mighty Fine Burgers in Austin. The company believes in everything of quality from excellent food to a family atmosphere for an affordable price. The restaurant is open in four locations throughout the city featuring hours every day of the week.
They've been in business since 2007 offering a modern take on the classic Texas burger. When you're ready for a great Texas burger from a family-friendly spot right here in Austin, check out Mighty Fine Burgers for affordable prices and delicious food.
What to Expect
The restaurant is located in four spots around town. Check them out at:
Sunset Valley Village – 5601 Brodie Lane, Suite 1300, Sunset Valley
University Oaks – 201 University Oaks Boulevard, Suite 1380, Round Rock
Arborwalk – 10515 North Mopac Expressway, Suite 205, Austin
Cedar Park – 1890 Ranch and 1335 East Whitestone Boulevard, Building AC Suite 100, Cedar Park
There is also a Mighty Fine Food Truck that is regularly changing locations to offer their delicious grub around town. The physical locations open at 11am daily with hours until 9pm Sunday through Thursday and 9:30pm Fridays and Saturdays.
The Menu
Enjoy menu items outside of their famous burgers including fresh-cut fries & rings, griddle dogs, grilled cheese and more. Enjoy fountain drinks, lemonade, shakes and tea to drink. They even serve bottled beer or refresh with a bottled soda. Hand-dipped shakes include chocolate, strawberry and vanilla while the fresh-squeezed lemonade includes original and strawberry.
Pair your burger with a side of crinkle fries or onion rings. Your burger will be either ½ lb. or ¼ lb. of burger with your choice of toppings like lettuce, crinkle dill pickles, tomatoes, sliced onions or grilled onions. Add extra cheese, bacon, chili, or order a gluten-free bun. There is a kid menu and they can enjoy a scoop of ice cream for dessert.
Enjoy 100% fresh all-natural beef in these Texas-style burgers only found at Mighty Fine Burger. Check them out at one of their locations or their food truck. You'll love the family-friendly vibe and the affordable prices.