Restaurant Spotlight: Gristmill River Restaurant
Posted by Shawn Culhane on Friday, October 23, 2015 at 6:48 PM
By Shawn Culhane / October 23, 2015
Comment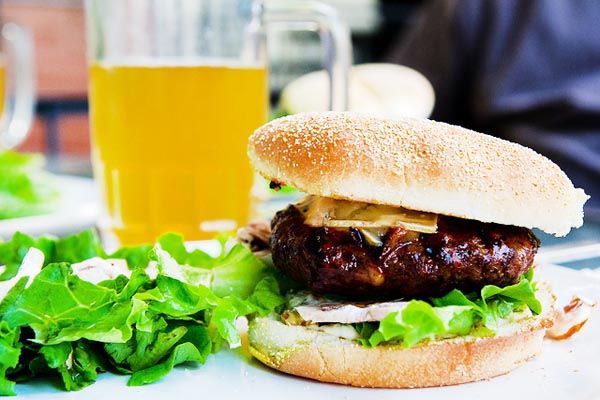 Gristmill River Restaurant & Bar has graced Texas since 1977 in the beautiful Gruene Historic District. The water tower graces the Texas Hill Country. The restaurant originally was a small kitchen serving hamburgers and steaks, but things have changed now!
The Menu
Gristmill Restaurant now carries a variety of beef, fish, and chicken entrees fit for any cowboy or cowgirl. The appetizer list offers a fabulous array of many mouth-watering treats. Here are a few of those; Homemade Spicy Queso, Texas Torpedoes, Gruene Wings, Spinach & Mushroom Quesadillas, and many more!
On the healthier side, you can enjoy a salad or a bowl of Tortilla soup made from an award-winning Gristmill recipe. The dressings are homemade and can be purchased in a 16-ounce Mason jar. What a deal!
Texas-Style Party
If you want to have a Texas-Style party, the Gristmill is the place for you with a view you may not expect to experience in a lifetime. Any event will shine with the rustic limestone fireplaces; from a romantic gathering to a major wedding or birthday.
The Loft offers seating for up to twenty-five guests; The Rapids Room can handle approximately sixty guests; and The Grove Room will seat as many as fifty guests. The party planner is available Monday through Friday; from 8am until 5pm Central Standard Time.
Bands and Entertainment
Be sure to go online and check for which bands will be scheduled and come on by and enjoy a cool beverage from the bar. Here are a few of the talented artists that will appear; Rodney Hayden, Bret Graham, Sylvia Kirk, and TBA. If you have any questions, please call 830-625-0684. Gristmill offers a full bar, so you should be able to quench that cowboy or cowgirl thirst for sure!
Now that you have the basics, you need to call all your friends and take off for one of the best times you may ever have. The friendly staff is awaiting your arrival. Bring a Texas-Style appetite and thirst because Gristmill is sure to satisfy every element of your desire.