Restaurant Spotlight: CR Surf and Turf
Posted by Shawn Culhane on Thursday, August 27, 2015 at 9:36 AM
By Shawn Culhane / August 27, 2015
Comment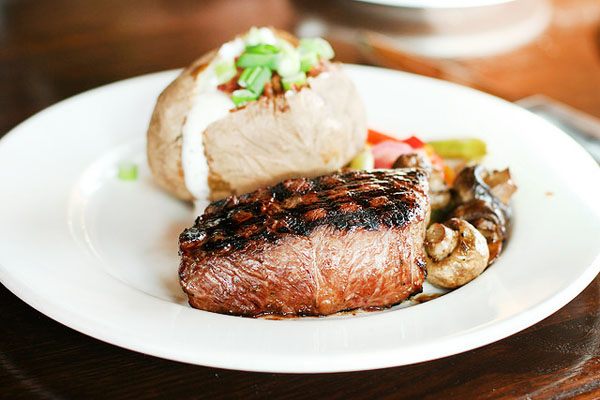 CR Surf and Turf is unlike other restaurants you will find in Cedar Park. While dining establishments here boast of stylish and elegant ambiances, CR Surf and Turf has maintained a steady stream of patrons because of its family-style interiors and heartwarming food.
Every dish at CR Surf and Turf is made from fresh ingredients especially anything found on the seafood menu. Steaks, sandwiches and chowders are just a few of their specialties and it is not just about creating filling food. It is all about creating food with a home-style twist that diners will remember for years to come.
The Menu
Here are a few popular dishes from CR Surf and Turf's menu:
Drinks including the home-made lemonade and Sweet Tea & Raspberry Tea
Appetizers including Jumbo Shrimps, Crab & Shrimp Cakes and Fried Calamari
Soups such as the Home-Style Seafood and Sausage Gumbo and Baked Onion Soup
Sandwiches such as the Fried or Grilled Fish Tacos and Fish Sandwich
Build Your Own Burger
Fried Seafood such as catfish, shrimp, oysters, mussels, cod and daily fresh fish
Grilled, Broiled and Blackened Seafood
Steaks including the 8-ounce Flat Iron, Steak Kebab and Texas-sized Chicken Fried Steak
Along with the regular menu items, many items can be made gluten-free, upon request.
Specials
Every day is a special day at CR Surf and Turf. Meals served for breakfast, lunch and dinner are all made of healthy ingredients at a very affordable price. Some days of the week do feature additional special including a ½ pound burger for only $5.99. Many other daily specials are found here, as well.
Location and Hours
CR Surf and Turf is located at 601 East Whitestone Boulevard in Cedar Park. They are open Sunday through Thursday from 11am to 9pm and Friday and Saturday from 11am to 9:30pm.