Restaurant Spotlight: Chin's Garden
Posted by Shawn Culhane on Wednesday, September 26, 2018 at 8:36 AM
By Shawn Culhane / September 26, 2018
Comment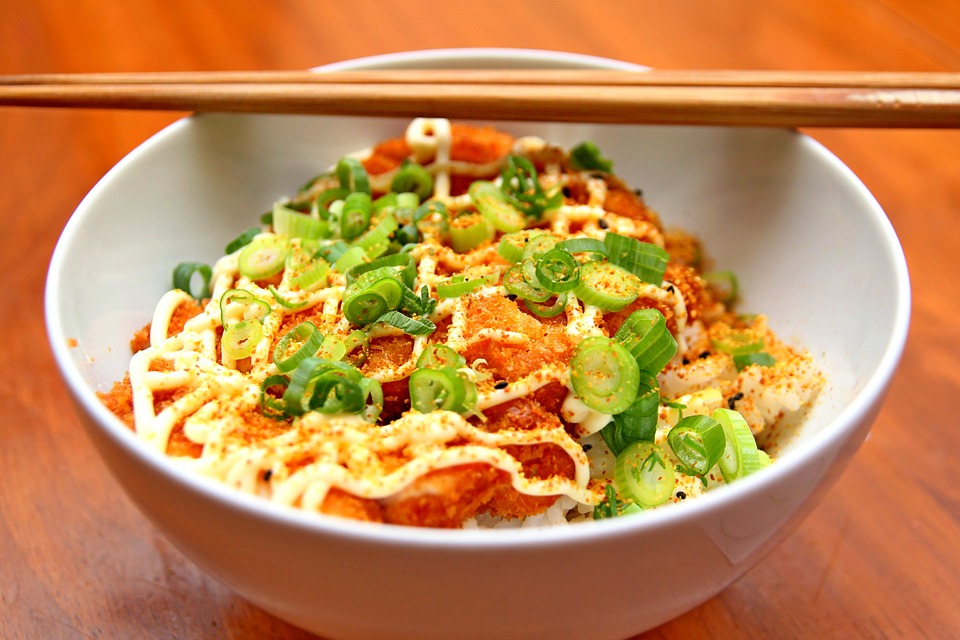 For those that love Chinese food, Chin's Garden is where you can get all of your traditional favorites on a budget. From the crispy and flavorful egg rolls to sesame chicken dish, Chin's Garden's menu of traditional Chinese favorites will have your mouth watering.
Being open seven days a week, there will always be a time that works in your schedule to visit this San Antonio gem. Take a closer look at what you'll enjoy at the delicious Chin's Garden of San Antonio.
Why you'll love this restaurant
If some of your favorite family memories involve sharing large platters of delicious Chinese food on the weekends, Chin's Garden is going to be your go-to restaurant once you give it a try. Most places you've run into before are likely known for their less-than buffets, only offering takeout, or for being nothing more than a fast food option.
On the other hand, there are some great Asian fusion restaurants in town to give you the flavors you crave, but they are often mixed with American dishes and the flavors are less authentic than you would hope. That's where Chin's Garden comes in.
In a quiet dining room, you'll find just a few booths and tables designed to make lunch or dinner much more intimate with loved ones. No longer will you worry about loud, busy spaces with menus that are barely Chinese. Chin's features all of your traditional Chinese favorites along with some Japanese dishes as well. It's never too busy here, despite the delicious menu, since it's tucked away in the shopping center of Valencia Village that is a little bit harder to find.
The details
You can find Chin's Garden at:
16535 Huebner Road #118 in San Antonio
It's at the corner of Huebner and Bitters in the Valencia Village shopping center. They are open for lunch and dinner all week, with hours starting at 11am on weekdays and 11:30am on weekends. Closing hours on Monday through Saturday are 9:30pm and 9pm on Sundays. During the week, they close between 2:30pm and 5pm.
Along with regular dining tables, you can book the party room for larger groups.
What's on the menu?
The menu at Chin's is going to feature Chinese cuisine and Japanese sushi with the mission to bring you flavors of China and Japan in one place. You'll enjoy quality dishes at affordable prices, with most meals at around $10.
On the Chinese menu, you'll get a combo meal that includes your choice of fried rice, steamed rice, soups, or an eggroll. Lunch prices are a bit lower than dinner prices but both portions are more than filling. You'll find discounted lunch specials, regular lunch and dinner combos, house specialties, children's menu items, and extras like salad, lo mein, fried rice, and desserts.
On the Japanese menu, you'll first find the sushi and sashimi menu, followed by the chef's selections, noodle soup options, and special and sushi rolls. Ask about the specialty party menus for your large group.
To start, you'll want to order the wonton soup which is a cup of chicken stock and tender pork wontons topped with scallions. The combo is going to allow you to also enjoy an eggroll which is known for being crisp, flavorful, and not greasy like you'll often find at other Chinese restaurants. The egg rolls contain ground pork and vegetables.
Try popular items like the pork fried rice containing roast pork, peas, carrots, and bean sprouts or the Kung Pao Chicken featuring chunks of peanuts, celery, and diced meat in the tangy barbecue sauce. You'll also find delicious seafood dishes, vegetable entrees, and house specialties like orange chicken, the curry dishes, or General Tso's Chicken.
Japanese lunch specials include a California Roller with another roll of your choice like the Avocado Roll or Japanese Bagel. For dessert, try the homemade ice cream or sesame ball. The Japanese sushi items include everything from Unagi to Sake, with noodle special rolls like the Shrimp Tempura or the Dragon Roll.
Don't look any further for good Chinese and Japanese food in San Antonio. Chin's has you covered day or night and it's so affordable you'll want to come back every week.