New Local Business, Austin Oyster Co., Brings Fresh Oysters & Staff to Shuck them Directly to Your Home!
Posted by Ryan Ernst on Friday, September 18, 2020 at 3:46 PM
By Ryan Ernst / September 18, 2020
Comment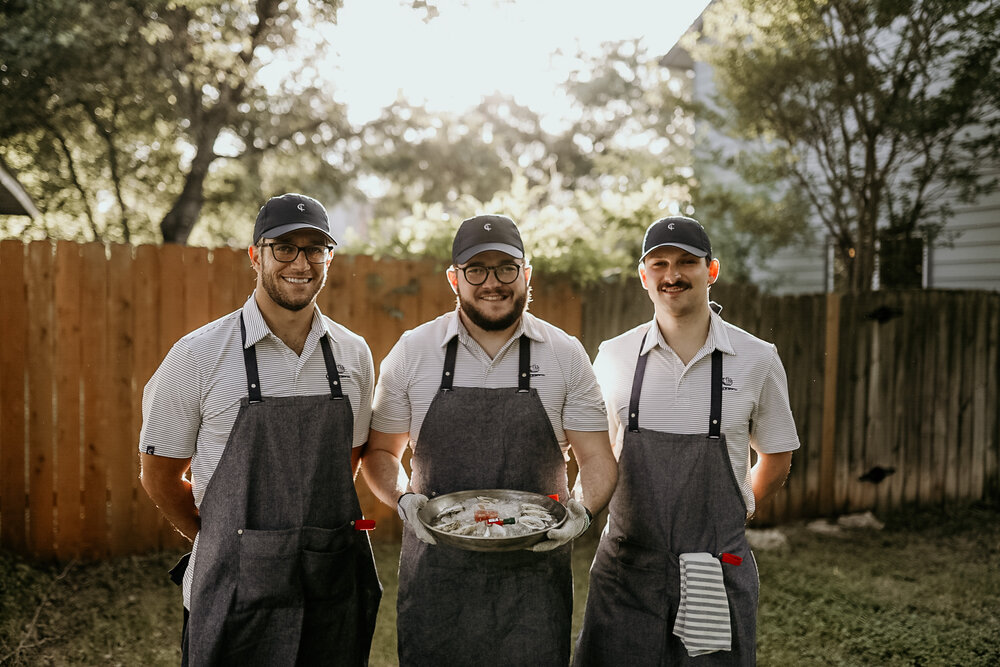 Host family & friends for a unique dining experience right in your backyard!
Brendan Yancy of Austin, TX and his girlfriend ordered a case of high-quality oysters last year to celebrate Yancy's birthday. After working hard to shuck the delicious oysters, the couple sparked an idea to give Austin a similar dining experience without the effort. Yancy and his now business partners, Dave Kleifgen & Will Meredith, put together "their obsession of quality oysters and hanging out with friends," and the Austin Oyster Company was born!
With partnerships from Maine to Massachusetts, this new company continues to bring
high-quality New England oysters neighborhoods all over the city.
How it Works:
1. You order oysters
2. We deliver, shuck, and serve
3. You enjoy and we clean up
It's that simple!
Services start at $125 for 24 Oysters and beyond!
Weekend reservations have been filling up fast.
Visit https://www.austinoysterco.com/ for reservations & more information.
Scources: Austin 360 & AustinOysterCo.com
*All Austin Oyster Company staff members practice social distancing protocol, offering customers a unique and delicious evening while keeping health a top priority.