Natural Bridge Caverns to Explore
Posted by Shawn Culhane on Thursday, August 6, 2015 at 6:31 PM
By Shawn Culhane / August 6, 2015
Comment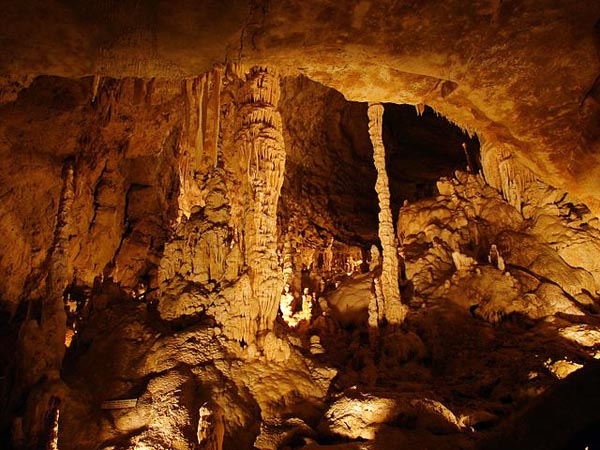 Check out the Natural Bridge Caverns found in San Antonio, Texas. It's a once in a lifetime experience that you should definitely try. Whether you're an avid caver or a newbie, it's something that everyone can appreciate and enjoy. Located at 26495 Natural Bridge Caverns Road, you can experience Texas' largest underground attraction seven days a week. Here is a look at what you can experience at this hidden gem found only in Texas.
What to Expect
As one of the most treasured natural attractions in Texas, the Natural Bridge Caverns offer so much to explore and see. The beauty and history found here is indescribable but you will feel the high energy when you experience it for yourself. It's a perfect attraction for families to try because of the bonding experience it creates and the educational element to it. You'll look for precious stones, try the Canopy Challenge and even take an adventure tour going caving.
Whether you're looking for an experience with your family, your classroom or need a place to take a corporate retreat, this natural attraction is a must-see. Check it out from 9am to 4pm Monday through Sunday in San Antonio.
Why Everyone is Visiting
The Natural Bridge Caverns are a premier natural attraction offering adventure, fun and so much to do. You'll see massive formations formed by single s of water and a long passage of time, a Hidden Passages Tour featuring shadows dancing over formations and a Canopy Challenge where you'll take to the skies high above Texas.
Try an outdoor maze or see the Mining Company where you'll pan for gems. Afterwards, check out the new Shops of Discovery Village where you'll find an old-fashioned parlor and general store, Big Daddy's Sweets and the Discover Village Trading Post featuring gifts and souvenirs.
You can stop by anytime throughout the day as the tours depart every 40 minutes. Find tickets ranging from $15 to $32 depending on number of attractions, age and types of courses you want to try.