Moving Expenses Worth Paying For
Posted by Shawn Culhane on Monday, October 24, 2016 at 7:59 PM
By Shawn Culhane / October 24, 2016
Comment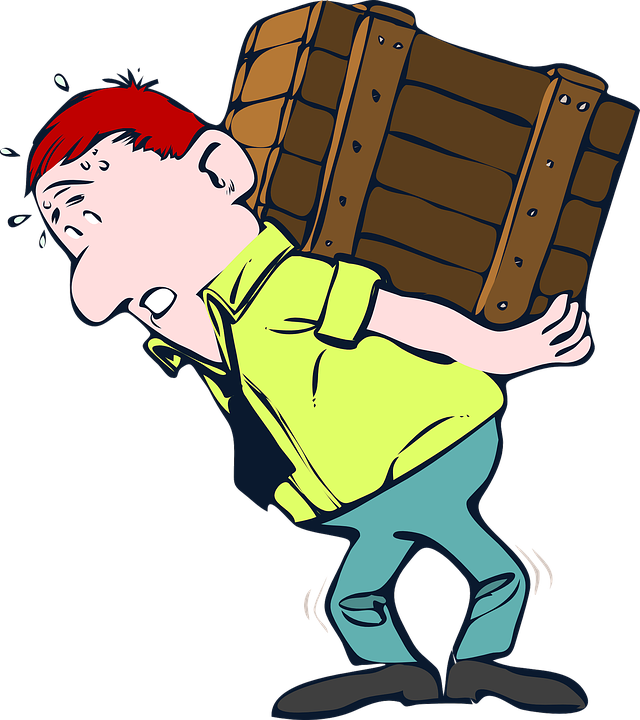 Moving is one of those times where every dollar counts and it's really important to find areas where costs can be reduced. When you're planning your San Antonio or Austin move, that's the attitude you're likely to have when it comes to hiring a moving team, buying new furniture, and finding packing supplies to use for your belongings.
Surprisingly areas like packing supplies and a moving team are two of the areas that most important when it comes to your big move. While it may seem like pinching pennies in every aspect of the move will pay off in the long-run, it turns out that choosing the higher quality, the more expensive, and the professional help with a few areas of the move are actually worth it. Take a look at the areas to spend your money so that you can save a few dollars in other areas.
Painting your old place or new place
If you had the intention of handling the painting work yourself, you've likely never painted a place before or remember it as being an easy process. Save yourself the time, energy, and stress by allowing the professionals to handle the painting. You'll never be able to do it as professionally as a hired painting team could and you have enough other things on your plate to deal with.
Spend your money on professional painters so that you don't have to worry about having the time to do it, spending the money on supplies, and finding the energy to do that in-between packing and moving your things. Can you imagine moving into a new place and painting it at the same time?
House cleaners
Speaking of saving yourself time, it's a good idea to spend your money on professional cleaners as well. While your new place likely ready for move in, your old place has probably collected dust and filth from taking out the last of your belongings. Even if you had the place deep cleaned before a showing, it's going to be dirty from moving out.
Make sure you hire a cleaning service to help you make the place shine again for the next owner while you enjoy how shiny and clean your new place is. The last thing you want to do during a move is return to your previous home to scrub and dust when you're tired from moving, ready to get settled in, and feel like you've already emotionally moved on. You'll save yourself from wasting energy by allowing a cleaning team to handle the last cleanup.
The right moving truck and supplies
You have a few boxes and plenty of grocery bags to carry items in, and your neighbor has a small truck you could borrow for the move. While these are nice ways to save a few bucks, you're only going to hinder yourself by taking shortcuts in these areas. It's so important to have the right packing supplies because you'll find that dealing with cheap packing tape that doesn't hold and runs out quickly too much of a pain.
Get great packing tape, a tape gun, bubble wrap, saran wrap, colored labels, and boxes designed for specialty items like clothing, art, and your TV to make for a much less stressful move. You can get some general boxes from grocery stores that have no use for them after a food delivery. Make sure you spend the money on a proper truck, and don't be afraid to spend more for a bigger truck to have your move done in one trip and make it simple for bringing your furniture down the ramp.
A great moving crew
Lastly, be sure to hire high quality movers rather than trying to handle it yourself. Choose ones with a great reputation rather than the cheapest or the only ones available on short notice. A great moving team may even be able to pack your items properly and choose proper sizes to get everything into one trip. Just be sure to treat them well with refreshments and a nice tip for doing the job, and provide food and drinks for your friends that are helping you as well.
While moving is already an expensive undertaking, don't add to that cost by trying to DIY everything. Spend the money on these specific areas and find other areas to save your money.