Most Common Reasons Home Purchases Fall Through
Posted by Shawn Culhane on Thursday, November 17, 2016 at 8:00 PM
By Shawn Culhane / November 17, 2016
Comment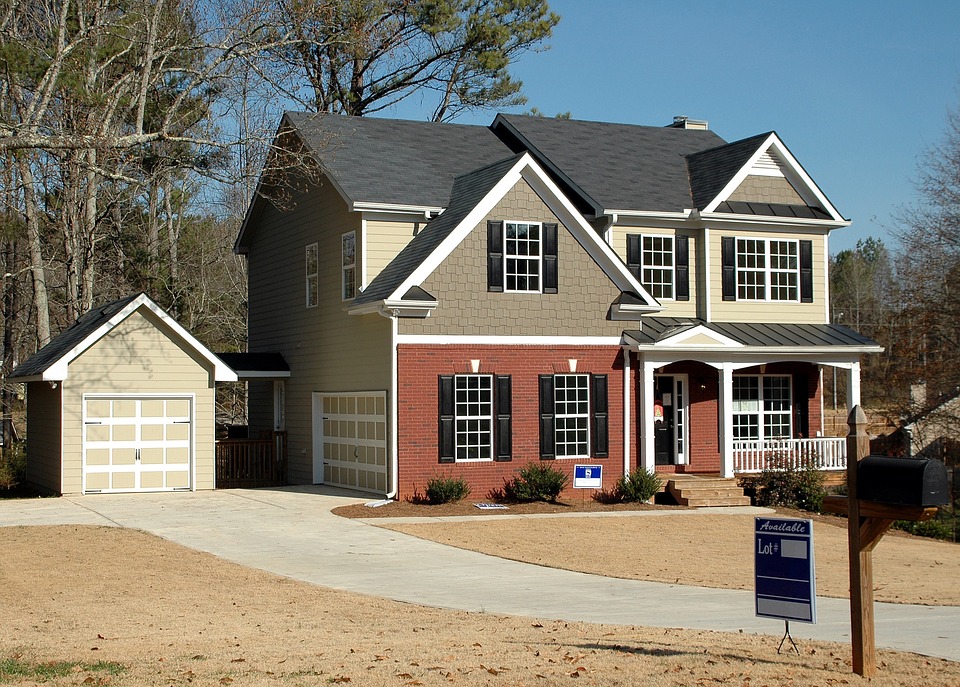 Home purchases often fall apart for similar reasons but it may catch a seller off guard when it does happen. You've finally felt relieved to get an offer on the home and there is the light at the end of the selling tunnel for you. Once you've accepted a contract, other buyers will now understand that this home is leaving the market, but until the closing is finalized, things could still go wrong.
Whether it's a disagreement on repair requests or your buyer's financing doesn't go through, it's important to prepare for the possibility that the sale may fall through. You can take some precautions to avoid the disappointment of this scenario, which could help you avoid the awkward moment of relisting your home on the market and making potential buyers question what might be wrong with this house that was supposed to already be sold. Here's a look at the most common reasons for home purchases to fall through in order to prepare yourself and potentially avoid this situation.
Buyer can't get the loan
Sometimes you work with a buyer who didn't get preapproval on their loan and now they are struggling to get approval after you've accepted their offer. Buyers that work with a lender who is less experienced or incompetent may cause you problems when things are ready to be finalized.
Lenders like these often don't do the prep work to approve your buyer in advance and they end up only providing the bare minimum phone call or pre-qualified letter in the mail without actually doing the work yet. They are waiting for the buyer to be under contract before sending documentation to the underwriter.
Avoiding this scenario is simple when you request an authentic pre-approval letter rather than a prequalification letter from a potential buyer to be collected by your realtor. A pre-approval letter will ensure that the bank has actually checked a buyer's debt, credit, and assets before agreeing to work with them. If someone can't come up with this proof, you can assume they are not the buyer for you and avoid any mess at closing.
The buyer has a change of heart
Everything seems to be going smoothly until you find out that the buyer paid for an option, giving him or her the right to cancel their contract with you for up to 10 days after the agreement. That gives your buyer time to sleep on the decision and back out before anything is finalized. They will no longer be obligated to buy your house after agreeing to, and all you get out of it is the a few hundred dollars from the option cost and lost time from your home being off the market.
You can prevent this scenario, or at least have a better case scenario, by requesting a larger amount of option money to be held if the buyer backs out, and a shorter number of option days. Avoid a buyer that wants to give you a low option amount or wants a long period of time to finalize anything because they will be a higher risk to sell to.
Other scenarios that cause home purchases to fall through
With these two likely scenarios haunting home sellers, it's important to recognize some of the other scenarios as well. You may find yourself battling someone who has a different idea on repairs before finalizing the home than you do.
With the long list of repairs you received after the inspection, your buyers may expect a price drop or too many of the requests to be completed before closing, but you can avoid this by doing a pre-inspection before listing allowing you to make some of the repairs yourself and using the pre-inspection as a way to market the house better when you do list.
You may also run into issues when it comes to your home appraisal or finalizing paperwork with the HOA. If the property doesn't appraise, a buyer could come back and demand a lower price after dealing with their lender who requests a satisfactory appraisal. Keep in mind that you don't have to reduce your price and that you came up with the price you did for a reason.
Make sure to justify your price to anyone that questions it, since things don't always show up on the MLS like having multiple offers. Then, watch out for issues with HOA documentation where a buyer may try to get out of the sale if they don't agree with the HOA's standards. Have the documents ready before finding a buyer so that anyone interested in buying will understand the HOA mandatory commitment that comes with the home purchase before making an offer.
Selling your home in Austin doesn't have to be stressful. Use these tips to make sure you avoid any common pitfalls that sellers often experience that can cause the home purchase to fall through.