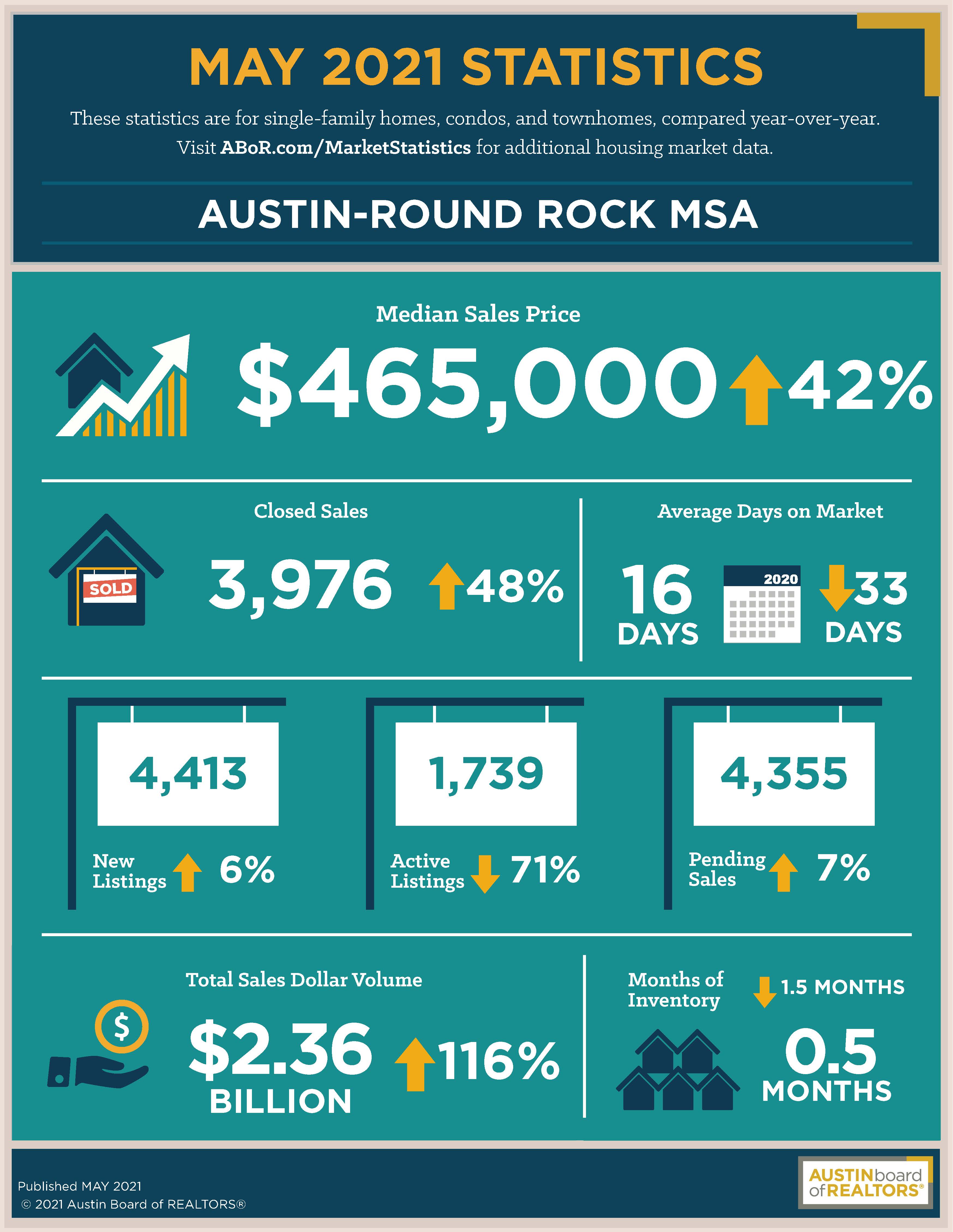 Year over year statistics from ABOR

The median home price of the greater Austin area has reached an all-time high for any month on record.
"Austin's housing market has become one of the most competitive markets in the U.S.," Susan Horton, 2021 ABoR President, said. "As new companies relocate to Austin and the city's popularity draws in new residents, the sheer demand for housing has created a critical inventory shortage... the market can seem difficult to navigate to the average consumer, because it is fast paced, and transactions are becoming increasingly complex. This is why it is so important to work with a REALTOR® who understands the...