Missions Found in San Antonio
Posted by Shawn Culhane on Wednesday, October 28, 2015 at 6:55 PM
By Shawn Culhane / October 28, 2015
Comment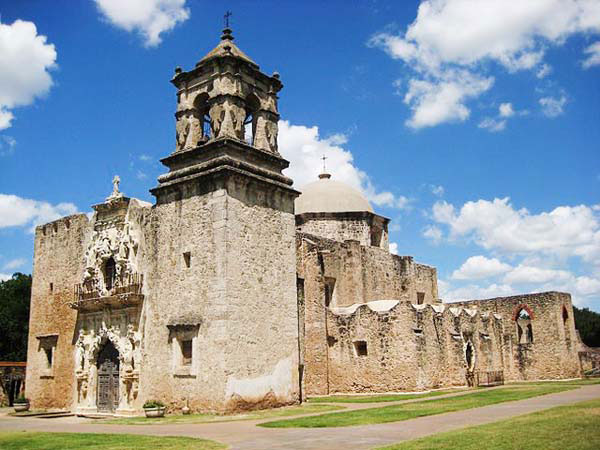 One of the major historic things San Antonio is known for are the missions. There are plenty of missions found throughout the area and they all provide a unique look at the history of San Antonio. Here are some of the missions you will be able to explore.
Mission San Jose
This mission is known as the 'Queen of the Missions'. It is the largest of all the missions and is fully restored. As one of the Spanish missions it wasn't a church, but a community with a church-type focus.
Mission Concepcion
This stone church was originally dedicated in 1755. It hasn't changed much over the years and stands as the oldest unrestored stone church found in the country. It used to have a colorful design to cover the surface, but that has faded away with time. You can still view the original frescos in several rooms, however.
Mission San Juan
Founded in 1716, this mission was transferred in 1731 to the current location. The stone church, a granary and a friary were all completed in 1756. They even started a larger church, but the project was never completed due to the population decline.
Mission Espada
This mission was founded in 1690 as San Francisco de los Tejas, which was near Weches, Texas. However, it was transferred to the San Antonio River in 1731 and renamed. A friary was added in 1745 and a church in 1756.
Guided Tours of the Missions
All four of these missions provide guided tours you can enjoy. This will allow you to learn about the 18-th-century Spanish Colonial period and plenty of details about each mission. The tours last about an hour and include:
Mission San Jose - 10am, 11am, 2pm and 3pm daily
Mission Concepcion - 10:30am and 2:30pm daily
Mission San Juan - Open from 9am to 5pm daily with varying tour times
Mission Espada - Open from 9am to 5pm daily with varying tour times
If you really want to enjoy the history of the Spanish missions in San Antonio, visit all four of these choices.