Making the Most of Open Houses
Posted by Shawn Culhane on Thursday, September 29, 2016 at 7:55 PM
By Shawn Culhane / September 29, 2016
Comment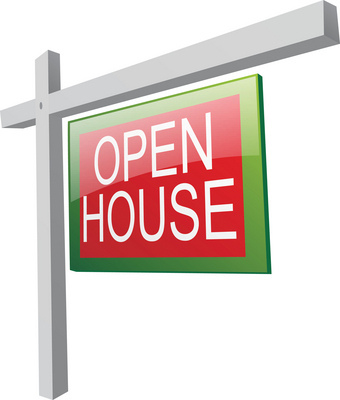 If you're preparing for that upcoming home search, you're probably wondering how to make the most out of the open house touring experience. It's an exciting time knowing that you'll be touring beautiful homes in San Antonio or Austin and looking for the perfect new home for your family.
You'll get to envision life in this house, attending community events with these neighbors, and spending your weekends at this neighborhood park. How do you make sure you don't get too caught up in the fun of the open house viewing process and instead, make the most of the experience to make an informed decision on which one to make an offer on?
There are a few ways to make sure you take this moment and make the best of it, whether it's snapping pictures or taking notes, scoping out the neighborhood, or remembering to open things around the house. Take a look at these tips that will help you make the most out of the open house stage of the buying process.
Scope out the neighborhood
A good place to start during this open house process is to check out the neighborhood of a home you are about to tour. Does it offer you the things that you find important in a neighborhood? If you notice neighbors out smoking near the home, a lack of a community park, or nothing more to offer than a neighborhood park, perhaps this won't be the right home for you.
For some, having neighborhood amenities is very important, while others only worry about the perfect home. At least knowing what you are working with in the neighborhood will help you in making an informed decision about the home. if the home feels not quite right, it could be because the neighborhood doesn't suit you, while a great home in a so-so neighborhood will give you some priority decisions to think over.
Write things down
With all of the open houses you may attend, you'll want to jot down some notes about each property. Write down how this home had a beautiful pool that you'll enjoy in the summer while the kitchen was a little smaller than you were hoping for. Write down what you learned about the neighborhood, the home, the neighbors, and the general area's plentiful services and shops.
Take photos
One of the easiest ways to remember what you saw is to take pictures and look at them when you get home. If you are overwhelmed with all of the home options, you'll be able to refresh your memory with photos. Was that great master bathroom in this house or the other house? How many bedrooms were in this house and did it have a dining room? This will help you to re-envision living in the home too.
Open things inside the home
You won't want to just open the front door at an open house; don't be afraid to open everything inside the house too. You'll need to know if the inside of cabinets looks new or falling apart. Are the drawers spacious? Is the closet small? Where would I put the vacuum? Don't be shy about opening things up and asking where everything is that you are accustomed to in your house.
While an online search or word-of-mouth can make a home sound great, it's important to really take it all in during the open house process, and look for the details. Use these tips to make the most of the open house.